Trump said he favors a smooth transition of power, but on the condition that the US presidential election must be "honest".
"I want a beautiful, smooth handover of power," US President Donald Trump said at a campaigning event in Newport News, Virginia on September 25.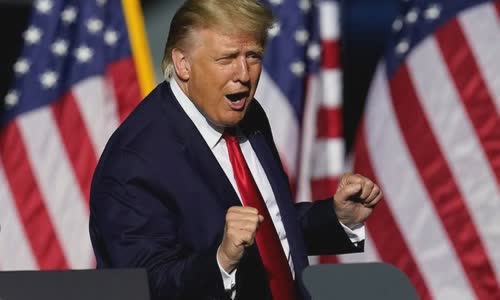 The new comment came after Trump was met with fierce criticism over his statement two days earlier that he refused to pledge a peaceful transfer of power to Democratic candidate Joe Biden if he lost office.
However, Trump still expressed concern about the risk of mail-borne voting fraud in some states and insisted it could prevent an honest election.
Despite saying that he supports a peaceful transfer of power, Trump insists that the only scenario that caused him to lose is election fraud, though he did not elaborate.
"We will not lose unless they cheat. That is the only way we lose our election and it will be fraud on a large scale," Trump said.
Biden has previously criticized Trump for refusing to pledge a peaceful transfer of power in an interview with NBC News on September 25.
Rebuttal of criticism aimed at the US President, Eric Trump, Trump's son, at an event in Las Vegas on September 24 asserted that his father would accept the election results if he lost to Biden.
Also at an event in Virginia on 25/9, Trump confirmed that the announcement of the election results could be delayed because of voting by mail.