New York governor Cuomo called for emergency medical assistance as the number of deaths due to nCoV there has exceeded 1,200.
"Please come and help New York right now. We have lost more than 1,000 New Yorkers. For me, we have surpassed the frightening level," New York Governor Andrew Cuomo said at a meeting on March 30. .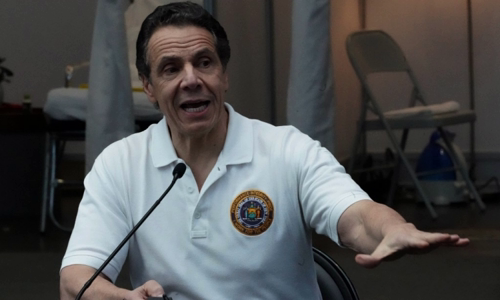 Cuomo said the number of deaths caused by nCoV in the state increased by more than 250 in just one day, bringing the total death toll to more than 1,200. He added that about one million health workers are needed to address the current crisis. Many officials also warn the situation in New York may now be the scenario facing other regions in the US soon.
Prior to Governor Cuomo's call, nearly 80,000 former New York nurses, doctors and experts volunteered to join the fight against Covid-19. The USNS Comfort hospital ship with a capacity of 1,000 beds was also sent here today to reduce hospital overcrowding.
In California, officials have offered similar support when the number of people hospitalized for nCoV has doubled in the past four days, and the number of patients in intensive care has tripled.
This is a sign that the war against Covid-19 will continue as long as the disease has spread to nearly 200 countries and territories, of which the US is the largest epidemic. More than 235 million people, or about two-thirds of the US population, are living in a blockade.
US President Donald Trump has warned the next 30 days are a challenge time and also a very important 30 days. "The more we do our best, the faster we will overcome the crisis," Trump said on March 30.
The US currently records more than 160,000 infections and more than 3,000 deaths from nCoV, of which New York is the hardest hit.
The New York City government submitted an application to the federal government to set up the second field morgue, but the exact location was unknown. Residents constantly hear the sound of an ambulance on the street, while emergency services receive about 6,000 calls a day.
New York Mayor De Blasio has asked the federal government to give an additional 400 ventilators to hospitals and warned that if the hospital was not rescued, the city would run out of medical equipment in just one week.
Covid-19 caused nearly 800,000 people to be infected and nearly 38,000 to die globally. The epidemic situation has gradually been positive in major epidemic regions in Asia such as China and South Korea, but complicated in the US and European countries.