Former US President Obama will go to states to call voters to vote for former deputy Biden in the final weeks of the campaign.
The first stop of former US President Barack Obama in an effort to support Democratic candidate Joe Biden will be an event in Philadelphia, Pennsylvania on October 21.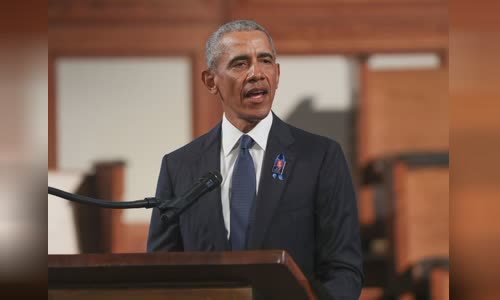 Due to Covid-19, Biden's campaign prioritizes safety and avoids crowding, so the scene will be different from the last time Obama held his campaign in this city.
On the last day of the 2016 campaign, Obama also campaigned with Bill and Hillary Clinton in front of thousands of supporters of the Independent Trade Center in Philadelphia.
Obama's campaign is expected to give "a boost" to Biden and vice presidential candidate Kamala Harris, in the context of less than three weeks before election day.
Obama has stayed away from the campaign for most of the year.
However, Obama still attracts attention every time he participates in the race.
"Donald Trump doesn't deserve this job because he can't," Obama said at the August conference. "And the dreadful consequences of that failure are dire. 170,000 Americans have died. Millions of jobs.
Obama also attacked attempts to undermine voter voting rights and voter confidence for the upcoming election in an eulogy at Senator John Lewis's funeral in Atlanta, in July.
He has repeatedly mentioned a message to the younger Democrats many times this year, urging them to do everything they can to organize and vote.