Professor Charles Lieber at Harvard University allegedly received funding from China but did not tell the truth.
Lieber, 60, is one of three people prosecuted by U.S. authorities on charges of lying when he denied his involvement with the Chinese government, Massachussetts state prosecutor said in a statement. press conference on January 28.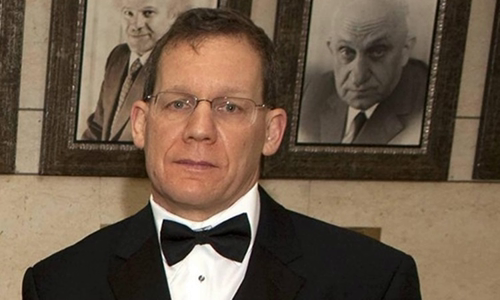 Prosecutor Andrew Lelling said that Lieber, dean of the Department of Chemistry and Biochemistry at Harvard University, did not give a truthful statement of cooperation with several Chinese organizations, where he received hundreds of thousands of dollars in money. sponsor.
According to a court record in Massachusetts, Professor Lieber's team received more than $ 15 million in funding from the National Institutes of Health and the Department of Defense. Receiving this amount of money requires Lieber to report on conflicts of interest with regard to funding from abroad.
However, the indictment said Mr. Lieber had lied about his connection to Wuhan University of Technology (WUT) in China and a contract he signed under China's talent recruitment program to attract Highly qualified scientists work for this country.
Lieber is said to have received $ 50,000 per month from WUT and received an additional $ 1.5 million to set up a nanotechnology research laboratory at Wuhan University of Technology.
During a press conference yesterday, prosecutor Lelling said the Lieber case showed a "constant threat" from China's "hook-and-catch" program of American scholars and researchers to steal technology and works. research.
Harvard University views the allegations as "extremely serious". "Harvard is working with federal officials, including the National Institutes of Health, to consider the allegations. Professor Lieber has been suspended from work at the school," the statement of Harvard University said. Professor Lieber's trial is scheduled for Wednesday afternoon in Boston, USA.
In addition to Professor Lieber, the US prosecutor also prosecuted two Chinese nationals for lying. Among them, 29-year-old Yanqing Ye was charged with visa fraud, providing false testimony and conspiracy to make unregistered foreign agents.
According to the indictment, Yanqing was an army lieutenant but claimed to be a "student" on the visa application and did not truthfully declare his role in the Chinese military when he was recruited as a scientific researcher. at Boston University, USA. She was indicted for unauthorized access to the US military website and sent documents and information about China.
Last week, a Harvard-based cancer researcher, Zaosong Zheng, 30, was also charged with smuggling 21 jars of biological materials from the United States to China and lying to federal investigators. . According to prosecutor Lelling, Zaosong hid the bottles in socks to take on the plane.
Yanqing is currently in China, while Zaosong has been detained since December 30 and prosecuted last month. "This is not an accident or a coincidence. It is part of a campaign to steal American technology," Lelling said.