Republican senators said Trump should proceed with caution and follow the process when ordering amnesty in the final weeks of his term.
"Overall, I think presidents should follow the advice of the Justice Department's Amnesty Advocacy Office, even though the presidential amnesty is enormous," Republican Sen. Susan Collins on Monday.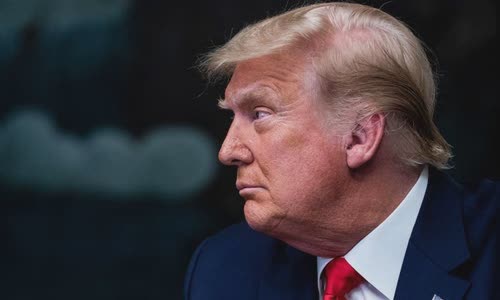 The statement was made by Collins after Trump last week caught the spotlight with an amnesty to former national security adviser Michael Flynn, who has pleaded guilty to lying to the Federal Bureau of Investigation (FBI) about his chats
The New York Times recently reported that Trump had discussed the possibility of amnesty for his children including Donald Trump Jr., Eric Trump and Ivanka Trump, son-in-law Jared Kushner and private lawyer Rudy Giuliani.
However, such a move would not help him avoid state and local investigations.
Republican Sen. Pat Toomey said he had read about Trump considering amnesty for family members and lawyer Giuliani, but it's not clear if this will happen.
Senator Chuck Grassley, a Republican scheduled to take over the Judiciary Committee chair next year, concurs with Collins that "the process must be followed".
He mentioned the scandal that came after President Bill Clinton pardoned Marc Rich, who was charged with evading $ 48 million in taxes and charged with 51 charges of tax fraud, in 2001 during his last week in office.
Sen. Mike Rounds, a former Republican governor, said amnesty "must always be exercised after serious thought".
Rounds said he wasn't too worried about Trump pardoning Flynn.
Rounds declined to comment on the possibility that Trump could pardon former campaign chairman Paul Manafort, who was sentenced to more than seven years in prison during the investigation by former special counsel Robert Mueller.
He also declined to comment on the possibility of Trump pardoning former campaign strategist Stephen Bannon, who was arrested in August and charged with defrauding sponsors in a separate campaign to raise money for the event.
"Amnesty is something very powerful. The president has this right, but it needs to be done after serious thought and consideration, and I hope the President will approach that way," he said.
Sen. Mitt Romney, who has repeatedly criticized Trump, warned the consequences of Trump's amnesty to family members to protect them from potential prosecutions under the Joe Biden administration.
Romney said Trump's advice to work with the Amnesty Attorney's Office "seems like a fair recommendation".
Donald Trump Jr., Trump's son, was investigated by Mueller about his contacts with Russian officials during the 2016 presidential campaign, including a 2016 meeting at Trump Tower.
Kushner's son-in-law was accused of giving false information to be issued a security card in the White House.