Turkey's campaign has led the United States to withdraw troops, creating conditions for Russia to increase its military presence and implement agreements from 2015.
During a recent phone call with Turkish President Recep Tayyip Erdogan, Russian President Vladimir Putin expressed his hope that Ankara's military campaign in northern Syria will be limited in size and time. close to the Kremlin revealed last week.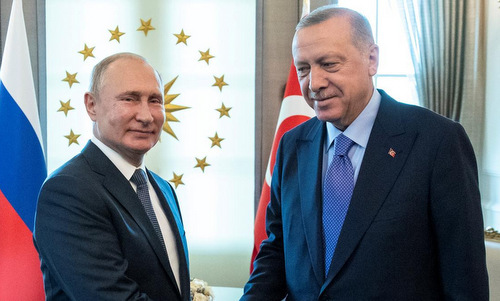 Russia does not object to Turkey's military action, even though it takes place in Syria, Russia's key ally in the Middle East. However, the condition that Putin sets is that Turkey must withdraw forces from Syria after completing the campaign called "Spring of Peace".
Analysts say Russia's move shows that Moscow recognizes a valuable opportunity in Ankara's military campaign, which is to push US troops out of northeastern Syria and strengthen its influence.
"For Russia, this is a balancing act. They have pledged to use air power to help the Syrian President Bashar al-Assad's regime regain parts of its territory lost during the eight-year-long civil war. , and constantly emphasize the territorial integrity of Syria, "commented commentator Andrew Osborn of Reuters.
"They also work with Turkey and Iran to promote a peace agreement that can change the face of Syria, to show that Moscow is strong enough to bring about peace," Osborn said, saying that success in this process. will help Russia complete its military intervention in Syria since 2015, which has given Moscow a new position in the Middle East as Washington increasingly separates from the region.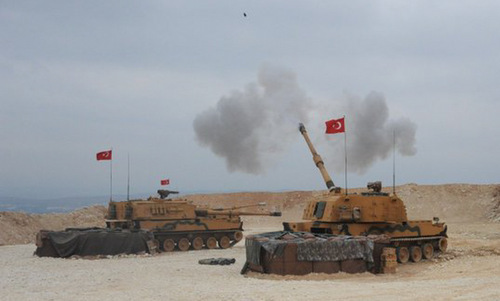 However, the Kremlin's diplomatic effort could be problematic if Turkey's campaign lasts too long or causes too many casualties. Kremlin adviser Yury Ushakov said Russia was sympathetic to Turkey's security concerns, but Putin warned Ankara's forces should act cautiously.
"It is important for the parties to demonstrate restraint and to assess practical steps to avoid undermining efforts towards a political agreement," Ushakov added.
Russian Foreign Minister Sergei Lavrov said last week that Russia wants to act as an intermediary to resolve the emerging tensions, including establishing a negotiating channel between Damascus and the Kurdish militia, which wants to establish an autonomous state. on Syrian territory, as well as between the Syrian government and Turkey.
"Russia seems to be the only country that can talk to all parties at the same time, whether it is the Syrian government, Israel, Iran, Kurdish forces, Turkey and all factions," said Mathieu Boulegue. research at the UK's Chatham House, commented.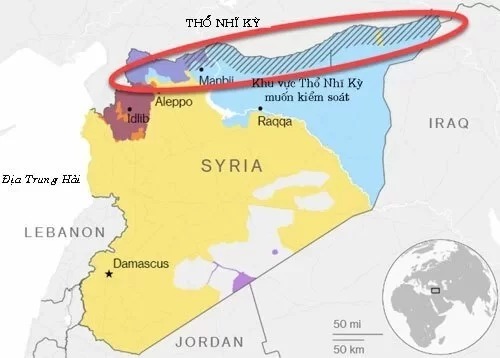 "It could also become an important geopolitical victory for the Russian president if he solves the problem. It helps Putin to confirm the effectiveness of Russia's approach, while pointing to the failure of the United States," , Andrey Kortunov, chairman of the Council on International Relations, a research institute close to the Russian Foreign Ministry, said.
Vladimir Frolov, a former senior Russian diplomat, said that Moscow would most likely not object to the Peace Spring campaign if it only took place in the 30 km wide buffer zone and ended soon. Any move to escalate or prolong the conflict of Turkey may encounter Russia's tough reaction to show its influence in the Middle East.
"If President Erdogan seeks to move deeper into Syrian territory and divide the country, Russia can deploy forward monitoring stations and expand air defenses to deter deterrence. The Russian army is in control." Syria, Turkish air force can only operate freely with their consent, "Frolov commented.
Turkey wants to push the Kurdish militia off the southern border with Syria. Graphics: HAL.