The Saudi authorities arrested three princes, including the younger brother and grandson of King Salman, on charges of plotting a coup.
Prince Ahmed bin Abdulaziz al-Saud, 77, younger brother of King Salman and Prince Momhammed bin Nayef, the king's nephew, on March 6, was escorted from home by the royal bodyguard on charges of treason, WSJ citing unnamed sources.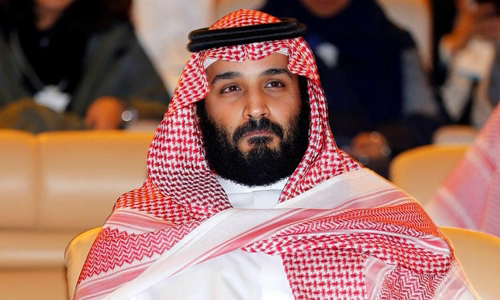 The Saudi royal court has accused the two of "plotting a coup to oust the king and the Crown Prince", possibly facing life imprisonment or execution. NYTimes also reported the incident, adding that Prince Nayef's brother Nawaf bin Nayef was also arrested. The Saudi government has not commented on the information.
The arrest of the princes took place amidst Crown Prince Mohammed bin Salman's efforts to consolidate power. The crown prince was condemned by international media regarding the murder of journalist Jamal Khashoggi inside the Saudi consulate in Istanbul, Turkey in October.
Crown Prince Ahmed from London, England returned to Saudi Arabia in October 2018, after the Khashoggi scandal, in an attempt to attract royal support. The crown prince was controversial when he announced in front of protesters in London about the role of the Saudi royal family in the conflict in Yemen.
"What is the royal relation? Only certain individuals are responsible, that is, the king and the crown prince," he said in the video that was widely spread on social networks.
"This is a step for Crown Prince Mohammed to increase his power and a message for anyone, including the royal family, to not surpass him," Becca Wasser, an analyst, said. political analysis at RAND Corporation based in the US, said.
Saudi Arabia is banning Muslim pilgrims from going to the holiest places of religion, including Mecca and Medina, to prevent the spread of Covid-19. The kingdom of oil resources is also grappling with a sharp drop in crude oil prices.