Super typhoon Goni swept through the central Philippines this morning with winds of up to 225 km / h, bringing heavy rain, causing flood risks and landslides.
Typhoon Goni landed on Catanduanes island, central Philippines, at 4:50 this morning (3:50 am in Hanoi) with the highest winds of up to 225 km / h.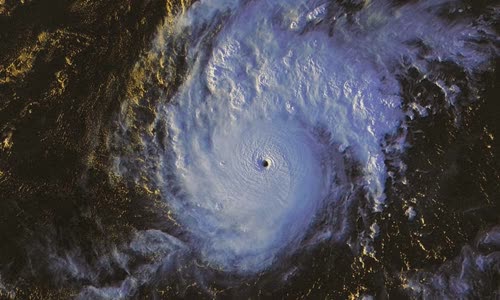 Goni was originally a tropical depression in the eastern Philippines on October 29, but increased in strength when passing through the warm waters of the western Pacific, the strongest winds increased from 160 to 290 km / h at night.
"Very strong winds and heavy rain will increase the risk of widespread flooding and landslides. Great waves also hit the east coast. We are monitoring the Mayon and Taal volcanoes, in case of volcanic mud floods."
Goni is the 18th tropical storm to hit the Philippines this year.
Last week, hurricane Molave left 22 people dead as it swept the southern provinces of Manila.
The Philippines experiences about 20 tropical storms each year, causing heavy economic and human damage.