After several weeks of heavy losses in fighting with Azerbaijan in Nagorno-Karabakh, Armenia has slowly dried up its hopes of receiving any military assistance from Russia.
Armenian Prime Minister Nikol Pashinyan on October 31st requested "urgent consultation" with Russian President Vladimir Putin on security assistance amid escalating conflict with Azerbaijan.
Observers said that the Russian response was appropriate, because President Vladimir Putin once declared a joint defense treaty signed with Armenia within the framework of the Collective Security Treaty Organization (CSTO) that did not include the Nagorno region.
Under this treaty, Russia pledged to send troops to protect the CSTO member states in case their territories were attacked.
Hope for Russian assistance is fading in Armenia, as its forces suffer increasing casualties while the Azerbaijani army dominates in firepower, especially the superiority of airplanes.
"Armenian people around the world feel an existential threat to their people," said Armenian politician Arthur Paronyan.
Instead of sending military forces to support Armenia, President Putin tried to mediate the ceasefire in mid-October, but the warring sides quickly broke them.
Although some Armenian territories were hit by Azerbaijan's shells during the fighting, Russia remained cautious about the conflict in Nagorno-Karabakh.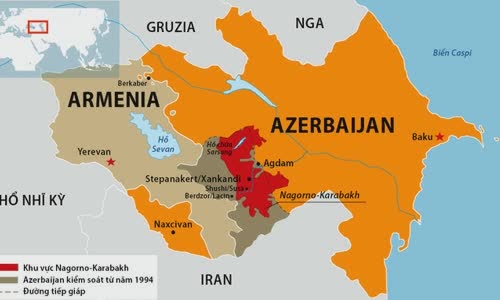 Paronyan politician still expects that Russia can secretly support Armenia without activating the CSTO, through non-uniform military special forces, like those involved in the merger campaign.
"Many people hope Russia will assist in other ways, such as sending a secret task force to," Paronyan said.
Russia has so far not deployed troops to combat in Nagorno-Karabakh, even though it is stationed at a military base in Armenia.
The Nagorno-Karabakh area.
Both Armenia and Azerbaijan were members of the CSTO, the military alliance of seven of the 15 former Soviet republics and Russia played a key role.
Fuad Akhundov, head of the Public and Political Affairs section of the Azerbaijan presidential administration, said the CSTO treaty "should not be applied to the current conflict".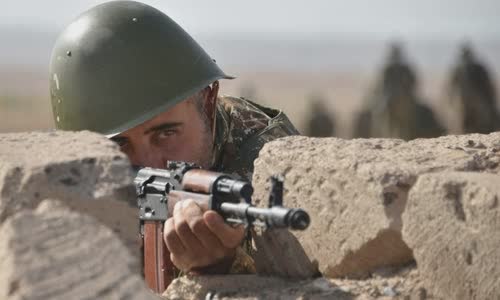 "No one has attacked the CSTO but on the contrary Armenia, as a member of the organization, is breaking a UN resolution recognized by the CSTO," Akhundov said, referring to the 2008 resolution recognizing Nagorno-
Armed conflict in southern Caucasus is not the only hot spot in the CSTO member states that Russia must pay attention to, in the context of many political and security crises that have broken out in this area in recent years.
Belarus, Russia's key ally, has been affected by post-election instability allegedly fraudulent.
Kremlin spokesperson Dmitry Peskov also noted the "chaos" in Kyrgyzstan, once part of the Soviet Union and a member of the CSTO, when the country underwent a third revolution since 1991.
Vladimir Ryzhkov, an expert at Moscow's School of Advanced Economics, said that these events show that Russia's efforts to stabilize the Caucasus are facing many challenges, as the region reveals many divisions and divisions.
The countries that once belonged to the Soviet Union can now stand on their own during times of peace and war.
"I don't think Russia will intervene and go to war with Azerbaijan. No intervention will harm everyone," Dewaal said.