Thai police found the body of a millionaire woman and real estate developer Wannee Jiracharoenying on October 27 in a refrigerator at a house in Chiang Mai.
Police yesterday arrested the key suspect in the murder of 58-year-old Wannee. This person was identified as Withun Sitabut, 39, from Lampang province, as a passenger car driver on the Chom Thong - Chiang Mai route.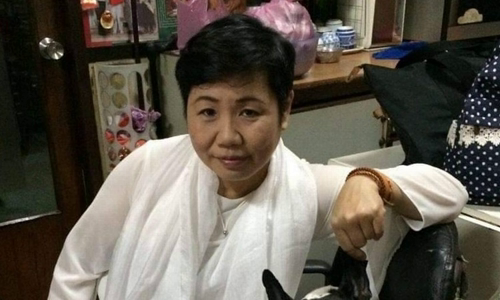 Her younger brother Wannee said she was missing last weekend after relatives and friends said she could not contact her for two weeks. Normally, she only stayed at her house in Chom Thong district to practice.
Investigators gathered evidence and witness testimony that Withun lied to a Wannee relative and sent a text message from Wannee's phone, saying that she was coming to Vietnam. the police also held a video of a security camera footage of Withun using a Wannee ATM card to withdraw money in Muang district, Rayong city, before leaving the BMW car he took from the victim.
Withun lives with his wife and two children in Chom Thong district. He met Wannee when he took her and a group of nuns to Wat Phrathat Si in Chom Thong to practice. Withun and Wannee later became friends. He was sometimes seen carrying shopping bags for her at the local mall.
According to the police, after killing Wannee, Withun drove her to pick up his wife and children to travel to Chiang Rai and then take them back home. Withun spends a lot of money and even gives his wife money to buy gold after the time of Mrs. Wannee's disappearance. Police believe there are three suspects involved in the murder of millionaire Wannee but they will gather more evidence before issuing an arrest warrant.