Frank King was threatened to kill, even had to change his phone number because he was constantly bothered by calls after returning from the Westerdam yacht.
King's neighbors also offered to bring food to the door every day if he agreed to isolate himself indoors. "I still respect those unruly people," King said.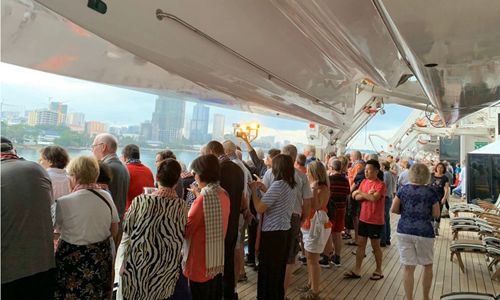 He was one of 650 Americans who returned last month after being stranded on MS Westerdam, sailing on the ocean for more than a week because no country had docked due to fear of nCoV infection. Cambodia then allowed the ship to dock and passengers like King were allowed to fly back.
However, the fact that an American passenger was found nCoV by Malaysian authorities during transit in Kuala Lumpur caused panic. The following day, 1,580 passengers and crew were tested for nCoV and found negative, including King. However, the decision to fly to the US before the test results made King became a target of criticism.
The harsh criticism of King shows that the pressure that society can put on anyone who is considered a threat to public health, even if they pose no real danger.
As Covid-19 spread, more and more people became obsessed with the disease, even though it was far away. Close friends or neighbors of some people suddenly disappeared. The babysitter suddenly quit her job. Some people like Christina Kerby still find it embarrassing to buy lunch in public, even when the US Centers for Disease Control and Prevention (CDC) claims they don't pose any risk of virus infection.
"I now feel the direct effects of being discriminated against," Kerby, a passenger of the Westerdam yacht, said and said a stranger had warned her on Twitter that she should quarantine herself.
"It takes an incident like this for people to recognize who is the true family and friends," said Michael Parry, passenger of the Westerdam yacht. He said he was not invited to attend the baby shower party (celebration of the baby is about to be born) of family members after returning to the US.
The heaviest slander was directed at people considered to be public health threats for not quarantining themselves after leaving the yacht.
Jeri Seratti-Goldman and his wife, passengers of Diamond Princess yacht, which recorded more than 600 cases of nCoV, received many encouraging messages, but also received many emails accusing them of intentionally carrying the virus back to the United States.
"We always think of risks through the lens of negative emotions. But the more timely way to deal with risks is to rely on statistics and science. If we think in the old way it is very difficult to deal with. it, "said Paul Slovic, a professor of psychology at the University of Oregon and president of Decision Research, an organization specializing in decision-making processes and risks.
Professor Slovic said people often react most violently to risks when it is out of their control. He added that because nCoV can be transmitted from people who have no symptoms, it causes intense fear.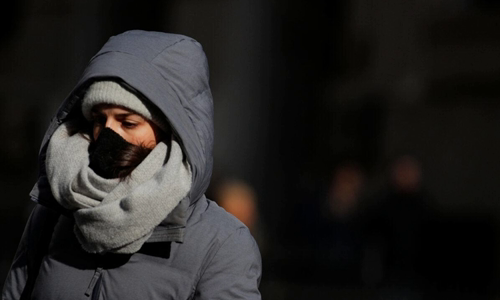 Jane Futcher, a 72-year-old passenger on the Westerdam yacht, said a close friend in San Francisco refused to let her and her husband sleep over the night when they returned to the United States.
"I am really hurt, especially when we are very tired. It reminds me of the time when the AIDS epidemic broke out, many people are worried about whether you have been in contact with an infected person," Futcher said. , said her husband and wife had to go to a motel that night.
After Cambodia agreed to let the Westerdam cruise ship dock, King, a free comedian who used to perform on the yacht, sought to return home. He booked a ticket on a commercial flight immediately after taking the nCoV test sample and returned to the US before the results were available.
Holland America, the owner of Westerdam yacht, announced that passengers had to wait for test results before boarding. But King said a CDC employee said he had no reason to stay because he had no symptoms and had never been to mainland China.
"I wish I had a written record of those words. If the other CDC staff asked me to wait, I would definitely sit there. I would not put everyone around in danger," King said. . A CDC spokeswoman said she could not confirm or deny King's statement.
After King returned, many people sent messages and said they hoped he died of nCoV. An indignant man vowed to ruin his career and ensure he was never invited to perform anywhere.
"They are making it difficult for my wife's life to always ask 'Is your husband sorry?'" King said. He initially refused to accept the interview, but later decided to retell his story. Although the CDC claims Westerdam passengers are "at very low risk of infection", King still wants to say, "I'm sorry to scare anyone."
King said that thanks to this, he was able to better understand the plight of the bullied boys online. Besides threats, he also received many encouraging messages from friends and strangers. A veterinarian didn't even take his money because he thought he was going through a really hard time.
"Those good deeds touched me deeply," King said.