Maduro believes that having multiple children will benefit Venezuela, even though the country is still in an economic crisis.
"God can bless you when you have six boys and girls. Each woman should have six children for the benefit of the country," President Nicolas Maduro said at a health event. women in Venezuela. The video was shared by Twitter account TVV Noticias on 4/3.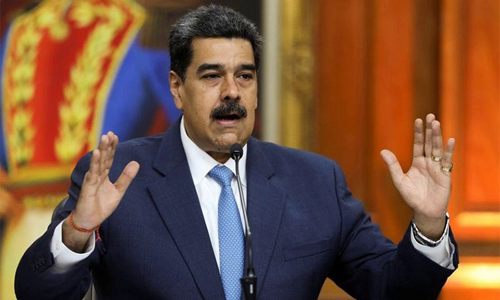 The statement was made by Maduro amid a nation of nearly 32 million people in a deep political and economic crisis. Under the pressure of US sanctions, the Venezuelan economy is in serious crisis, inflation is rising rapidly, and there is a shortage of food, medicine and necessary electricity.
Recent results released by the United Nations World Food Program (WFP) show that one in three Venezuelans faces food shortages, unable to meet basic food needs. More than 9 million Venezuelans, or nearly one-third of the country's population, suffer moderate or severe food shortages.
Venezuelan politics also fell into crisis when opposition leader Juan Guaido, backed by the United States and his allies, declared himself interim president in January last year. However, Maduro has maintained his power so far thanks to the support of Venezuelan armed forces and allies such as China, Russia, and Cuba.