South Korea recorded 322 more positive cases of nCoV, bringing the total number of nationwide infections to 6,088.
The number of nCoV infections at the second largest outbreak in the world increased to 6,088 after the Korean Centers for Disease Control and Prevention (KCDC) this afternoon announced 322 new cases. Forty people have died from nCoV, mostly elderly patients with underlying health problems.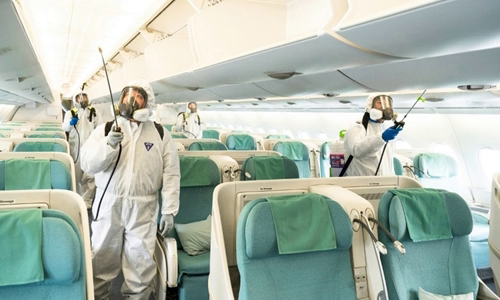 About 60% of the infections are linked to the Tan Thien Dia denominational church in Daegu, Korea's fourth largest city with 2.5 million people. However, health authorities have shifted their focus to testing ordinary people in Daegu due to the alarming level of community infection. A third epidemic cluster near Daegu has been designated as "intensive care areas".
Of the total number of infections in Korea, 4,327 cases were in Daegu and 861 cases were in North Gyeongsang Province. Here are two major Korean translation phrases.
KCDC deputy director Kwon Jun-wook said that the translation cluster accounted for 69.4% of the total number of confirmed cases as of today, an increase of 3.8% from the previous day. Many cases are expected to be confirmed as mass infections because an epidemiological investigation of the remaining cases is underway. Mr. Kwon urged people to limit going out, attending meetings and working from home, and strictly following precautions.
Covid-19 started in Wuhan in December 2019 and has appeared in 84 countries and territories. The world currently records more than 95,000 infections, more than 3,200 deaths and more than 53,000 people are cured. Nearly 100 countries and territories have imposed restrictions on entry into South Korea or strict isolation procedures for people from South Korea to prevent the spread of the disease.
North Korean leader Kim Jong-un yesterday sent a letter to South Korean President Moon Jae-in to encourage South Korea in its fight against Covid-19. In the letter, Kim Jong-un expressed his belief that Korea will remedy the situation and hope that the Korean people are in good health. Moon replied to the North Korean leader thanking him.