The countries of the European Union (EU) agreed to stop performing all military contracts but did not impose sanctions on Turkey.
Italy, which exported the most military hardware to Turkey last year, announced on October 14 it will stop selling weapons to Ankara to protest a military campaign targeting Kurds in northern Syria.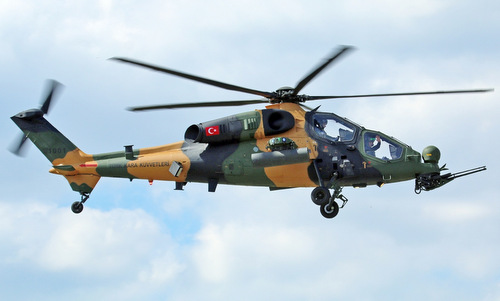 France, Germany, the Netherlands, Finland and Sweden have previously announced their cessation of arms contracts with Turkey, while Spain has signaled a readiness to make similar decisions.
However, the European Union (EU) countries have indicated they do not want to impose a full embargo on Ankara, a member of the North Atlantic Treaty Organization (NATO). This action will put Turkey into a group with Russia and Venezuela, countries that are considered hostile by the EU and are facing many sanctions.
Ankara later condemned the EU decision. "We will seriously evaluate cooperation with the EU in many areas because of this biased and illegal attitude," Turkish Foreign Minister Mevlut Cavusoglu said. Ibrahim Kalin, a spokesman for the Turkish president, insisted that Ankara would not stop its operation in Syria until the target was reached.
Last year the EU sold US $ 50 million worth of weapons to Turkey, the most exported countries including Italy, Spain, Great Britain and Germany, according to a report from the EU Statistics Office.
The Turkish army began to attack the positions of the Syrian Democratic Forces (SDF) with the core of the Kurdish People's Protection Units (YPG) in northeastern Syria on October 9. Ankara considers the YPG to be a terrorist organization and wants to push the Kurdish militants about 30 kilometers behind the border to create a safe buffer.
Turkey's campaign raises concerns about the humanitarian situation in northern Syria, as well as the risk of Islamic State militants (IS) taking advantage of the chaos to rise.