The WHO nCoV origin investigation team in Wuhan said China cooperated openly and frankly, but it was difficult to deliver immediate results.
"The discussions are very frank," said Peter Ben Embarek, head of the investigation team at the World Health Organization (WHO) in China, said today, a day after investigators visited.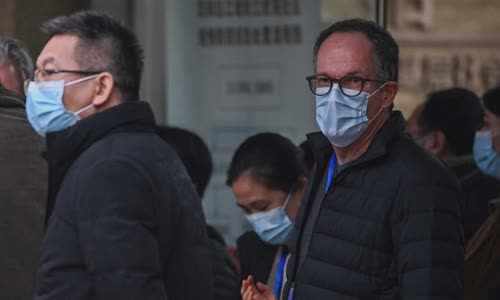 "We discussed a lot of the common hypotheses and other things, as well as actions taken to explain them," said Ben Embarak, adding that the allegations made by the US side were also discussed.
Previously, zoologist Peter Daszak, a member of the investigative team, also praised the WIV visit in the Twitter post.
Today's investigation team spent about 2 hours meeting managers and residents in a community in the Han Yang district in Wuhan city, where at least 16 nCoV infections have been recorded in nearly 10,000 residents.
Dr. Nguyen Viet Hung, head of the Human and Animal Health Research Program at the International Livestock Research Institute (ILRI) in Kenya, a member of the investigation team, noted that "a short mission" is like a trip.
Following the conclusion of the 14-day quarantine last week, WHO experts visited several prominent locations related to the origin of nCoV in Wuhan, including the South China Seafood Market, where the infection was found.
Covid-19 originated in Wuhan, Hubei province, at the end of 2019, prompting the city government to impose a strict blockade on 11 million people for 76 days.