The bombing raid that fired the destroyer USS Philadelphia in the hands of pirates in 1804 is considered the first US military operation after independence.
One night in mid-February 1980, Navy Captain Stephen Decatur and a small group of volunteers, mainly US Marines, secretly entered the port of Tripoli and burned the destroyer USS Philadelphia, captured by the enemy.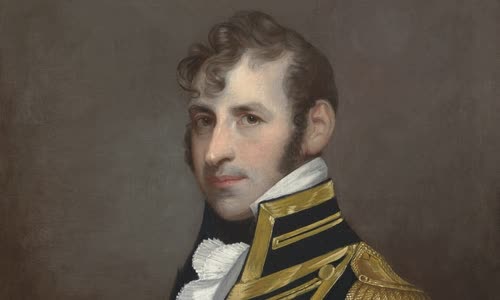 At that time, pirates on the Barbary Coast in North Africa, today including Moroco, Algeria, Tunisia and Tripoli, were raging in the Mediterranean for centuries.
American ships were normally protected from pirates by the British navy, but this ended after the US independence in 1776 and ceased to be a British colony.
In 1785, King Mohammed of Algeria declared war on the United States and arrested a number of cargo ships and its sailors for ransom.
In 1786, the US signed an agreement with Moroco and it was not until 1795 that a ransom was agreed to with Algeria, Tunisia and Tripoli to rescue captured sailors.
Due to the tense situation with Algeria, the US Congress ordered the construction of six warships for the navy.
After a number of skirmishes, the US Navy maintained its siege and faced no challenge at sea.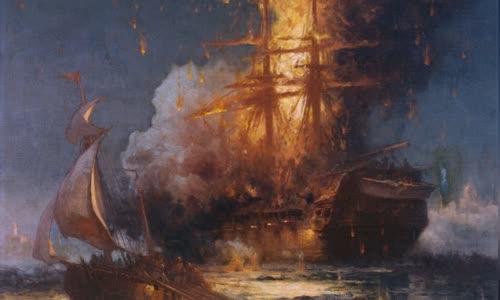 Captain Stephen Decatur, commanding the USS Enterprise, proposed a daring raid plan to prevent pirates from using the warship Philadelphia.
The Intrepid will dock in Tripoli in the evening with a small group of volunteers, mainly the US Marines, to recapture or fire the USS Philadelphia.
On the evening of February 16, 1980, the raid campaign was launched.
When the Intrepid docked at the USS Philadelphia, American soldiers suddenly attacked the guards Tripoli with swords and spears.
Because the USS Philadelphia could not go to sea, the Americans decided to fire the warship and then escape while the Syren and the Tripoli coast guard engaged.
Ten years later, Decatur was in command of the fleet in the second operation against the Barbary Coast.