Malaysia recorded 130 new cases of nCoV, bringing the total to 1,030 and the highest in Southeast Asia, of which three died.
Of the 130 new cases of nCoV infection, 48 people participated in a mass prayer session of 16,000 Muslims at Sri Petaling mosque, outside Kuala Lumpur in February. to the prayer meeting is 670, in Malaysia alone it is 624.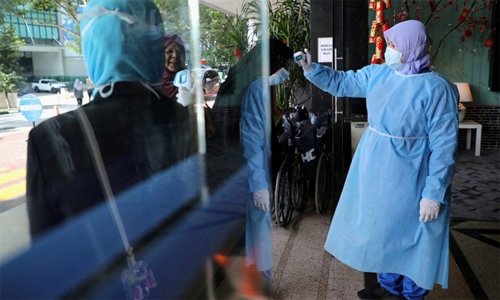 Malaysian health officials said the third person to die from nCoV in the country was a 58-year-old man who had attended a group prayer. About 4,000 of the 14,500 Malaysian Muslims attending the prayer session were screened for nCoV.
Malaysia closed its border, closed schools, urged non-essential businesses to stop operations and called on people to stay home. However, Malaysians ignore the blockade, go out for lunch or take their families to the park.
Malaysian health officials fear that the country may suffer a "tsunami" Covid-19 if it fails to comply with the response measures. The army was mobilized to "more effectively enforce" the blockade, preventing a large crowd of people from March 22.
The number of nCoV infections in Southeast Asian countries has increased over the past few days. Indonesia confirmed 369 cases of nCoV infection, an increase of 60 cases compared to yesterday, of which 32 died. Singapore detected 345 cases of nCoV and Thailand recorded 322 cases.
Covid-19 originated in China in December 2019, appearing in 182 countries and territories with nearly 252,000 cases of nCoV, more than 10,400 deaths and more than 89,000 have recovered.