Germany recorded the fifth highest number of nCoV infections in the world, but the mortality rate was only 0.2%, nearly 40 times lower than Italy.
Scientists are trying to understand why the Covid-19 mortality rate in Germany is lower than in many other European countries, despite many economic, cultural and political similarities. The country has recorded only 44 deaths, despite having detected more than 15,000 people infected with nCoV, the fifth highest level in the world, after China, Italy, Iran and Spain.
With a death rate of just 0.2%, much lower than Italy's 8% or the world average of 4%, Germany is hoping for many countries to control Covid-19. right direction.
The death rate between Germany and its neighbors is also struggling with Covid-19 so much that the former Italian faction accuses Berlin of "hiding". However, health experts point to a number of other factors that may be helping Germany 'curb' the death rate during the pandemic.
"Germany has conducted a very aggressive test, so that many minor infections can be detected for timely treatment," said Dr. Mike Ryan, executive director of The World Health Organization's emergency health program. gender (WHO), said.
"From the outset, we have systematically called on doctors to test suspected people. We provide large-scale testing so it is easy to assess the epidemic right from the beginning. "explained Lothar Wieler, of the Robert Kock Institute of Germany.
The test became the "mantra" of WHO during the fight against Covid-19. Experts say that, in addition to keeping the death rate low, Germany's aggressive testing program can do more when more new cases are discovered.
"Italy has a much older population and is considered a country with a long life. But unfortunately in this situation, an older population means a higher death rate," Ryan said.
Data provided by the German government shows that the prevalence of nCoV among people over 60, the most at-risk age, is much lower in this country than in many other countries. This may be due to luck, but it may also be due to early identification of cases. Thanks to this, Germany is able to monitor the route of infection and promptly prevent nCoV from attacking high-risk groups.
"There is a big difference between the German health system and other countries. Our new disease testing rules are very comfortable. In other countries, all testing for new diseases is referred to as one. central authority, "said Christian Drosten, a leading virus researcher at Charite Hospital in Berlin. He further explained that in Germany, any doctor who can do nCoV testing and public health insurance will pay for this cost.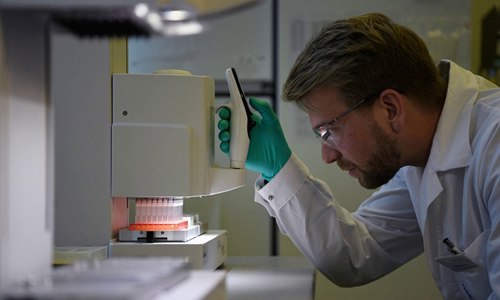 Not only Germany, South Korea also recorded the death rate due to Covid-19 much lower than the common ground. "In Korea, this result seems to be due to a combination of factors. The first cases were confirmed as young people and focused primarily on one sect so officials can control it more easily." But testing also plays a very important role, "said Suerie Moon, an expert at The Graduate Institute in Geneva, Switzerland.
Differences in the German health system are also important to help reduce mortality. The country has more intensive care beds (ICUs) than any other country in Europe. ICU beds can be the boundary between life and death for nCoV infections in critical condition. In northern Italy, doctors were forced to make the difficult decision of selecting patients with a higher chance of living to transfer them to intensive care.
He has only 4,000 ICU beds, but Germany has 28,000 beds, of which 25,000 are equipped with patient ventilators. When the outbreak broke out, Germany had an average of 29.2 beds for every 100,000 people, while this rate for Italy was 12.5 and the UK was 6.6.
Another factor that makes a difference is that German healthcare is covered by the state. Public health insurance is compulsory in Germany and is collected with income taxes, but then goes directly to insurance funds without going through the state treasury, helping the health fund not to rely too much on the budget. book.
Germany may have been better prepared to deal with Covid-19 than any of its neighbors, but may still have to use up the available hospital beds. Officials also warned people not to be subjective when seeing low mortality.
Some experts also warn that Germany may be at an early stage of the pandemic and that the number of deaths due to Covid-19 may soon increase sharply, even catching up with other countries in the European Union (EU).
"This may be just an early stage for Germany. If this pandemic goes along a curve, other countries simply ahead of Germany on that curve," said Professor Wieler of the Robert Koch Institute.