Spain recorded 235 deaths from nCoV in the past 24 hours, bringing the total to 1,002, the fourth highest in the world, behind China, Italy and Iran.
Fernando Simon, director of emergency coordination center of the Spanish Ministry of Health, said the country also discovered an additional 2,833 new cases of nCoV, bringing the total number of cases nationwide to 19,980.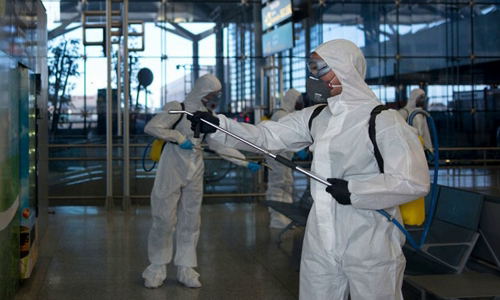 Simon said the figures showed that the number of new infections in Spain rose 16.5% today, down from the 25% increase the day before. However, he also warned overloaded laboratories could lead to data bias.
Madrid is currently the most heavily affected area of Spain's Covid-19, recording 7,165 cases, or 36% of the country's total. The death toll in this region is 630, accounting for about 63% of all deaths across Spain.
The number of people dying from nCoV in Spain is currently the fourth highest in the world, after China, Italy and Iran, respectively 3,248, 3,405 and 1,433.
Spain has sealed off the nation after declaring a state of emergency in 15 days from March 14. About 46 million Hispanics stay home except for going to work, buying food, going to pharmacies, hospitals or other emergencies. They have to go alone, except for those who have trouble moving.
All stores must be closed, except for gas stations, drugstores, grocery stores and basic necessities. Customers must maintain a distance of at least one meter. All bars, restaurants and cafes are closed but are allowed to provide home delivery service.
Spain also tightened its border control from March 17, allowing only citizens and permanent residents, workers working across the border, diplomats and people with force majeure reasons to enter. .
Covid-19 has appeared in more than 180 countries and territories, making more than 250,000 people infected and more than 10,000 dead. In Europe, Spain is the second largest outbreak after Italy, the country recorded more than 40,000 cases, of which more than 3,000 died.