Iran announced 149 more patients died after 24 hours, bringing the number of deaths from nCoV in this Middle Eastern country to 1,433; the number of infections increases to nearly 20,000.
"An additional 1,237 confirmed cases in the past 24 hours, the number of people infected with nCoV in Iran is 19,644. The number of deaths from nCoV is 1,433, an increase of 149 compared to yesterday," Iranian Deputy Health Minister Alireza Raisi said at a press conference. via today's video.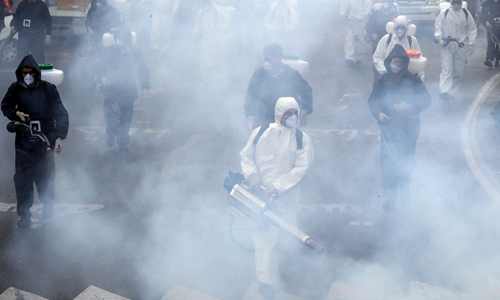 Iran is one of the countries heavily affected by Covid-19 with the fourth highest number of nCoV infections in the world, after China, Italy and Spain. Iranian Health Minister Kianush Jahanpur said an Iranian died of nCoV every 10 minutes, after an hour more 50 new infections.
Iranian Supreme Leader Ali Khamenei in a televised address on the occasion of Nowruz (Persian New Year) praised the Iranian people for "heroic sacrifices" for their anti-Covid-19 effort, and also called for Iranians to unite . "Last year was volatile with Iran, starting with floods and ending with nCoV, but we will unite to overcome all difficulties," Khamenei said.
President Hassan Rouhani praised Iranian medical doctors for being brave against Covid-19. Millions of Iranians were indoors during the Nowruz holiday, but police said many still flocked to the Caspian Sea to celebrate the New Year despite recommending not to gather.
Iran's Covid-19 efforts are in trouble when the US refuses to lift or loosen sanctions, despite international calls. US sanctions have left Iran short of supplies and medical equipment, especially ventilators, protective clothing and nCoV test kits.
Covid-19 started in China in December 2019. Covid-19 appeared in 182 countries and territories with more than 250,000 cases, more than 10,400 deaths and nearly 90,000 have recovered.