US President Trump abruptly left a press conference at the White House, explaining that he needed to listen to an urgent phone call.
"I have to go to get an emergency call. I'll be back. I'll see you tomorrow," US President Trump said at a White House press conference on September 23, after giving a short reply.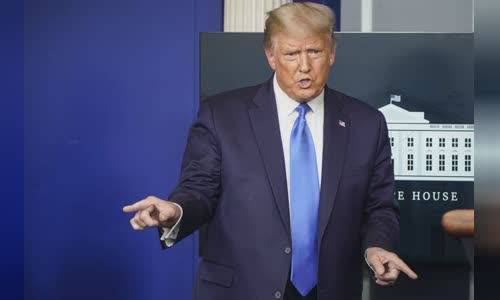 "I have an important call, a really important one," the US President emphasized before leaving.
At the end of July, the US President unexpectedly ended his daily press conference on Covid-19 after CNN correspondent Kaitlan Collins questioned the information he posted on Twitter.
Trump on Aug. 8 dropped a press conference halfway through his golf club in Bedminster, New Jersey, after being questioned by a reporter about claims regarding a veterans health program.
Trump resumed his daily press conference on Covid-19 from July 21, after a period of inactivity, thinking "a waste of time".