A month ago, Trump still insisted that Covid-19 was "disappearing" in the United States, but now he admits this is an "evil and dangerous" epidemic.
As more states in the US report new cases rising to record levels, President Donald Trump still believes that nCoV will "magically disappear" and the pandemic will soon pass.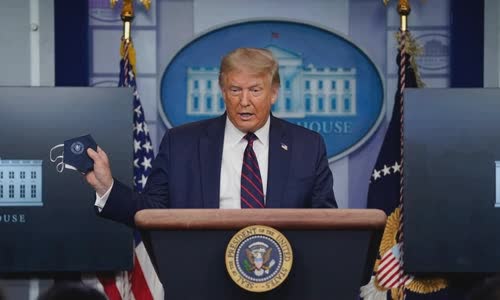 However, Trump on July 21 suddenly resumed a White House press conference about Covid-19.
A senior Washington official said that Trump's "relatively disciplined" performance appeared to "neutralize" the opposition of several aides to the Covid-19 press conference of several aides in recent days.
However, after a few weeks of pressure to open schools and promote a plan to restart the economy, Trump on July 21 pledged to pursue a "strong strategy" to control nCoV and ensure fast delivery.
Trump also warned of a rising wave of infections in many states.
One of Trump's remarkable changes was his recognition of the use of masks in the fight against Covid-19.
This is a message that even Trump's most loyal supporters are looking forward to seeing, after weeks of U.S. President underestimating the threat of Covid-19, blurring his prospects for re-election.
"President Trump gave an important practical assessment of Covid-19," said Alfredo Ortiz, executive director of the Job Creators Network advocacy group and a member of the "Latin American support for Trump", saying:
The change in the Covid-19 approach was introduced by Trump amid a sharp increase in the number of nCoV infections in many states across the country, including politically important states such as Florida, Texas and Arizona.
At first, Trump was determined that the number of new cases rising again in many states was due to the US promoting testing program.
However, under pressure from Vice President Mike Pence and top health officials, and the fact that the President's support for the pandemic response is declining, Trump has to reevaluate
"Chinese viruses have brought about dangerous and dangerous epidemics," Trump said.
Rather than restricting the talk of Covid-19 to spend more time on political topics, Trump and his aides now focus more on the pandemic and the next economic bailout.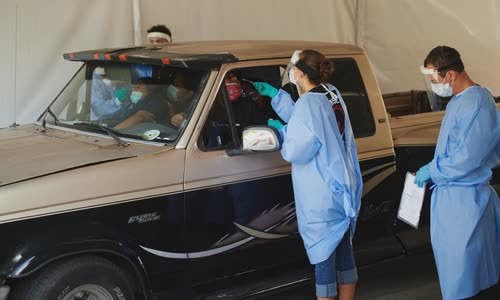 "We will hold press conferences more often. We will continue to monitor this issue and address some other topics such as the economy is recovering well," Trump said before the end of the press conference on July 21.
Prior to the press conference, a Trump administration official said the President could appear weekly in the press room or Rose Garden at the White House to update the public about the pandemic situation, the vaccine development process, and
However, many experts believe that Trump's increased presence at Covid-19 press conferences is not without risk.
The White House aide and Trump's electoral team had to end Trump's previous Covid-19 press conferences, after noticing the President made countless medical claims, tests or methods.
Many surveys in late April, when Trump still appears daily at Covid-19 press conferences, show that more and more people do not see the President as a reliable source of information about the pandemic.
Prior to the July 21 press conference, several White House allies urged Trump to change the way he shared information with the public, such as avoiding conflicts with reporters, showing sympathy and providing wallets.
"Speak individually. Show interest," Ari Fleischer, a press secretary under President George W. Bush, posted on Twitter and added that resuming the press conference could be "a mistake."
During a press conference at the White House on July 21, Trump said the press conferences he attended earlier this year were "very successful", although they were also a factor in the support and confidence level of the response.
"I did well and we have a lot of followers, a record in US television history. We are doing very well," Trump said.
At the time, many of the Trump administration's allies feared he was exposing himself too much in front of voters, exaggerating statements and arguments with reporters, and blurring prospects for re-election.
However, Trump ended the press conference on July 21 with 16 questions in less than half an hour.