Trump will list Mexican drug cartels as terrorist organizations because of their illegal activities that have killed many American citizens.
"They will be considered terrorist organizations. I have been working continuously for the past 90 days on this issue. Listing these gangs as terrorists is not easy, you have to follow the process and we are contacting you." that process, "said US President Donald Trump in an interview published on November 26 on the website of Bill O'Reilly, who once hosted Fox News.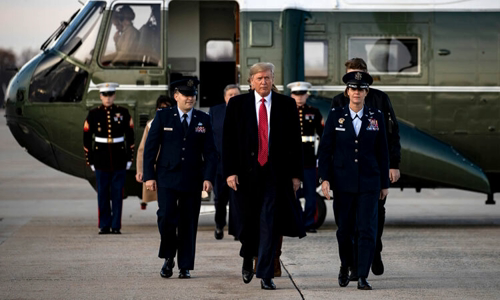 Asked if he planned to "attack these gangs with drones and the like," the US president refused to respond on the grounds that he did not want to disclose what he would do.
"Look, we lose 100,000 people every year for what is happening and about to happen in Mexico," Trump said, referring to drug-related deaths. "Gangs have a lot of money, because it is money trafficking in drugs and human trafficking."
Under US law, when a group is considered a terrorist organization, US citizens will not be allowed to support that group, and members of the terrorist organization cannot enter the United States or may be deported. Financial institutions must prohibit all group related transactions and notify the US Treasury Department.
The Mexican government has not yet commented on this statement by Trump. Mexican Foreign Minister Marcelo Ebrard said on Thursday that he did not expect the US to make such a move.
Earlier this month, Trump offered to help Mexico "declare war on the drug gang and wipe them out of the ground," but the Mexican government refused. The proposal came after nine citizens of Mexican and American nationality were killed in an ambush in northern Mexico.
Mexican authorities said the victims could be mistakenly targeted when moving through confrontation areas between gangs in the region. However, the families of the victims say they often conflict with the drug cartels in Chihuahua state and the killers know who they are targeting.