nCoV may have invaded Italy before the first case was discovered, resulting in uncontrolled chains of infection.
Italy so far recorded more than 35,000 nCoV infections and more than 2,900 deaths. The number of deaths from nCoV in Italy accounts for more than a third of global deaths. The country has imposed a nationwide blockade to prevent the spread of the disease.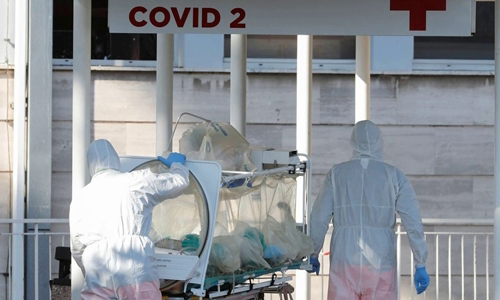 Within a month, Italy went from reporting only three cases to becoming the world's second-most recorded and deadly country, after China. While the disease in China has gradually been controlled, the crisis in Italy has not shown any signs of stopping.
"We have to give up something for the sake of the country," Italian Prime Minister Giuseppe Conte said last week when announcing the imposition of a nationwide blockade. "There is no time," he stressed.
Covid-19 began appearing in Italy on February 20, when a 38-year-old man was hospitalized in the town of Codogno, Lombardy, and tested positive for nCoV, becoming the first case in the country. . However, health officials believe the virus has invaded Italy before the first case was discovered.
"The virus probably existed a long time ago," said Flavia Riccardo, a researcher at the Department of Infectious Diseases at the Italian National Institutes of Health. "It happened just when we were at the peak of the seasonal flu epidemic and everyone showed flu symptoms."
Before the first case of nCoV, a hospital in Codogno, in northern Italy, received an unusually high number of patients with pneumonia, emergency department chief Stefano Paglia told La Repubblica. These are likely to be patients with nCoV but treated as seasonal flu. Medical facilities that treat these patients can become contagious, causing the virus to spread more quickly.
The Lombardy, Veneto and Emilia-Romagna regions of northern Italy are the most affected by the disease, accounting for more than 80% of infections and over 90% of deaths.
Some health experts believe that Italy reported many such cases because the virus spread without being detected early. "The outbreak came when no one noticed it and by the time we realized, there were countless chains of infections everywhere," Riccardo speculated.
Many officials argue that Italy recognizes the high number of infections stemming from the fact that it conducts more testing for viruses than other countries in Europe.
However, Italy's nCoV mortality rate stands at 8%, twice as high as the world average. The average age of patients dying from a virus is 81, according to the National Institutes of Health.
Italy is one of the countries with the oldest population in the world and according to experts, this is also part of the reason for the severe Covid-19 crisis. Research shows that nCoV is more dangerous for the elderly and those with underlying medical conditions.
"Italy is the oldest country in the world's oldest continent," said Lorenzo Casani, medical director at an elderly clinic in Lombardy. "We have a lot of people over 65."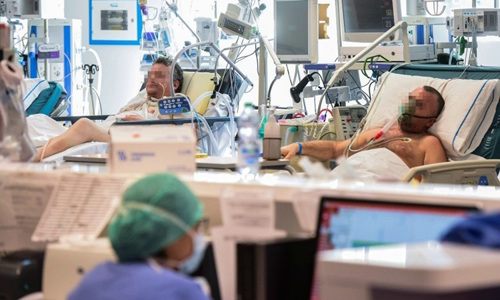 Casani said Italy's death rate could be higher than the world average because they only test serious cases. "We are not doing enough," he said.
Casani said pollution in northern Italy is likely to be a factor in high mortality rates. According to a report published by Swiss air quality monitoring platform IQAir, 24 of the 100 most polluted cities in Europe are located in Italy.
"The study shows a strong correlation between disease mortality due to respiratory viruses and pollution," he said.
Italy's actions have received a lot of applause. The Director-General of the World Health Organization (WHO) praised Italy on Twitter for "courageous and bold steps" and "sacrifices".
However, some public health and infectious disease experts have expressed concern about the effectiveness of the blockade.
"These measures may work in the short term," said John Edmunds, a professor at London's School of Tropical Medicine and Hygiene, but noted that they were "certainly not sustainable".
"If they are unsustainable in the long term, all they do is delay the epidemic for a while," he said.
Italy's national health care system (SSN) currently provides free services for all patients, but has not been properly invested. Investment in public health accounts for only 6.8% of GDP, lower than other countries in Europe such as Germany or France.
"The budget cuts for healthcare and research clearly have caused problems," Casani said. "We are not well prepared. We do not have enough doctors to treat us. We do not have a clear plan to respond to a pandemic."
As the number of nCoV infections continues to rise, the Italian Ministry of Health has doubled the number of beds in infectious departments. Lombardy governor Attilio Fontan asked medical universities to award degrees earlier this year to increase the number of nurses. But many health officials fear these efforts are not enough.
"Right now in Lombardy, we don't have vacant beds in intensive care departments," Casani said, adding that the doctors "are having to make the bad choice of deciding who will live and who will not, who will be monitored for health, run ventilators and get the care they need. "