Xi told new Prime Minister Yoshihide Suga that Sino-Japan can support each other when the relationship "gets back on track".
Chinese President Xi Jinping in a September 25 phone call with Japan's new Prime Minister Yoshihide Suga said that the two sides should cooperate in areas of mutual interest, especially in the midst of the Covid-19 epidemic.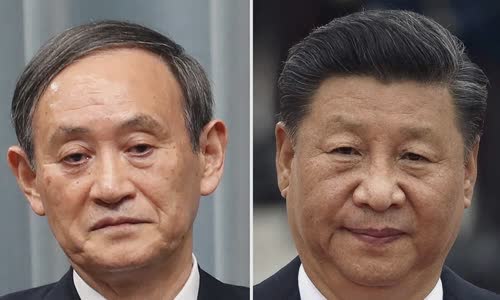 Xi also called on both sides to protect stable industrial production and supply chains, as well as an open trade and investment environment, and to improve the quality and level of bilateral cooperation.
"China is willing to cooperate with the new Japanese government to handle sensitive issues, including historical issues, continue to strengthen mutual trust in politics, promote cooperation for mutual benefits.
This is the first phone call between leaders of the two countries since Prime Minister Suga replaced Shinzo Abe, who resigned due to health reasons earlier this month.
The two sides also did not mention Mr. Xi's visit to Japan, which was scheduled to take place earlier this year but was delayed due to the outbreak of the Covid-19 epidemic.
Experts are unsure how much the Sino-Japanese relationship can heal under Suga, as more and more people have opposed Xi's visit to Tokyo since Beijing enacted Hong Kong's security law.
"They did not mention Xi's visit to Japan, nor did they say whether Abe's invitation is still valid," noted Liu Jiangyong, professor of international relations at Tsinghua University.
Zhang Jifeng, a Japan affairs researcher at the Chinese Academy of Social Sciences, says that long-standing problems between the two countries cannot be resolved overnight, while public opinion in Japan