Many European and Singapore Airlines firms suspend or route flights through Belarus airspace, after this country forced a plane to land.
Air France of France, Finnaair of Finland and Singapore Airlines today become the latest airlines to suspend flights through Belarus.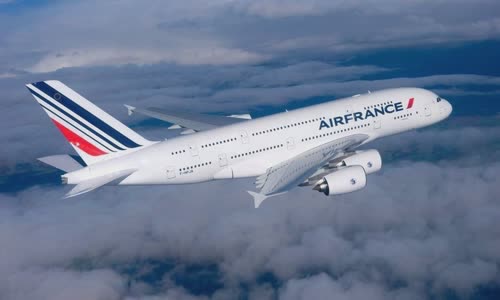 Air France issued a statement to say that it was "noted" the conclusions of the European Union Summit (EU) and suspended flights through Belarus "until a new announcement".
Singapore Airlines also ries to flights "to Europe to avoid streets of Belarus" and will continue to "closely monitor the situation".
A French airline aircraft Air France.
Finnair said the flight affected from the routing decision is the flight to Turkey's coastal town of Gazipasa on April 25.
The decision was given a day after the EU leader urged the EU-based Airlines to avoid Belarus airspace and ban the airlines of the country entering the 27 countries' country of blocks.
Scandinavia Airlines, Lufthansa of Germany and Air Baltic airline based in Latvia also offered similar announcements on May 24.
Western leaders accused the Belarusian government "robbing a European aircraft", while Minsk claimed they reacted to ensure the safety for the flight after receiving a bomb warning.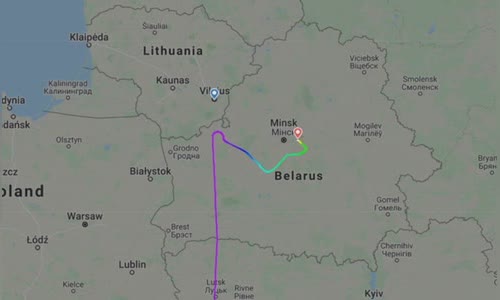 US President Joe Biden condemned strongly to arrest Belarus's Protasevich opposition journalist, called this "despise to international practices".
German Prime Minister Angela Merkel meanwhile said the action of the Belarusian government "unprecedented" and "unbelievable".
However, Russian Foreign Minister Sergei Lavrov said Belarus arrested Protasevich journalist should not "rush and rely on available information."
Protasevich, 26 years old, worked for Poland Nexta news agency and played many images of protests against President Lukashenko last year through Telegram app.
The protests in Belarus lasted more than 6 weeks last year after Lukashenko, the 26-year ruling, claimed to be re-elected with more than 80% of the votes.
Ryaniar's aircraft was forced to divert when he was about to fly into Litav airfield on May 23.