Myanmar Ambassador in England, who was fired by military government, called for London to not recognize the army's envoy and expel them to Myanmar.
"We believe that the British government will not support the people who are working for the army and we also want to call the British government to expel them," said Kyaw Zwar Minn, Ambassador Myanmar in England has just been military government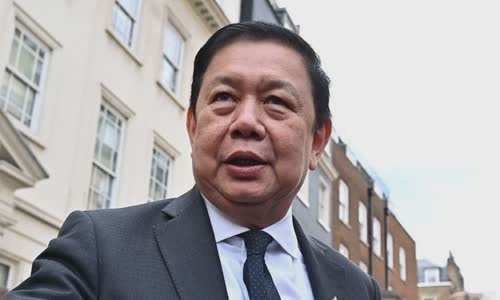 "We specifically called for the government to refuse to work with the chit win execution nominated by the military government or any other ambassador they can nominate in the future," he mentioned.
He currently has not responded to the suggestion on.
The Myanmar Embassy had previously sent a letter to the British government informed that the Deputy Ambassador Chit Win became a peak since April 7.
Kyaw Zwar Minn outside the Myanmar Embassy in London today.
The announcement was given after he confirmed that they could no longer recognize the Myanmar Ambassador in London after the military government issued an official announcement that he was fired because of supporting the overthrowing civilian government.
Kyaw Zwar Minn on April 7 accused the defense attaché to occupy the Embassy in Mayfair neighborhood, London.
Secretary of State Dominic Raab criticized the action of the Myanmar military government and expressed his support of Kyaw Zwar Minn.
"We condemned the bullying actions of the Myanmar military government in London yesterday, and I expressed gratitude to Kyaw Zwar Minn for his courage," said Foreign Minister Raab.
According to the Association to support Political Prisoners (AApp), a human rights observation organization in Myanmar, at least 609 civilians, including dozens of children, died in protests against the coup.