Member States asked ASEAN to urgently use $ 10.5 million from Covid-19 response fund to buy vaccines, when translating outbreaks in many countries.
ASEAN today held ASEAN General Consultation Conference (JCM) in the form of online under the president of the 2021 Brunei president, according to the Ministry of Foreign Affairs.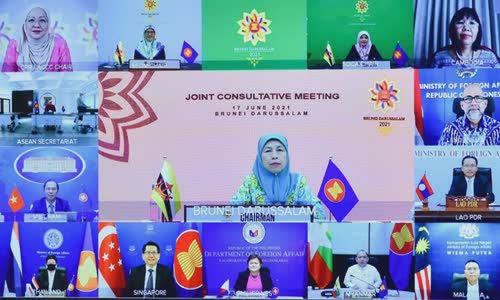 ASEAN General Consultation Conference (JCM) takes place in the form of online today.
Deputy Minister of Foreign Affairs, Head of Som ASEAN Vietnam Nguyen Quoc Dung led the Vietnamese delegation to attend the conference.
The conference recognized positive progress in building the ASEAN community in the past 6 months, although the Covid-19 pandemic was complicated in the region, and agreed to promote the vaccine purchase plan provided to the city
The conference also agreed through Vietnam's initiative to organize ASEAN forums on sub-regional cooperation.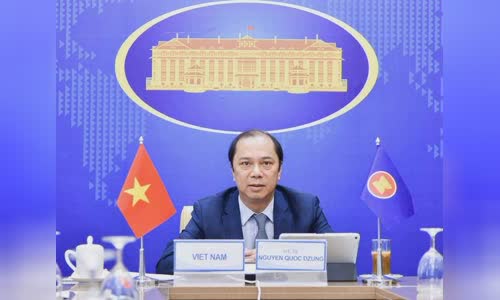 Deputy Minister Nguyen Quoc Dung said that in the current context, ASEAN needs to prioritize recovery, promote connections, namely the effective implementation of ASEAN overall restoration framework and soon complete the ASEAN travel corridor,
Deputy Foreign Minister Nguyen Quoc Dung attended the conference today.
The Deputy Minister also pointed out the impacts of the Covid-19 Pandemic for the region, including a growing gap between regional regions in ASEAN.