The Cambodian media reported that 500 people were arrested in a large -scale illegal gambling raid on the weekend.
After an order to suppress illegal gambling from Prime Minister Hun Sen on September 17, Cambodian officials conducted a number of widespread raids in the capital Phnom Penh and the port city of Sihanoukville, arrested about 500 people, Khmer Times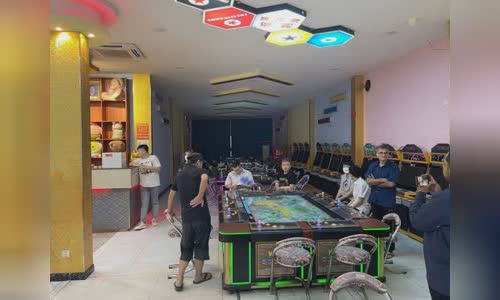 At Sihanoukville, more than 400 foreigners were arrested on September 17.
Cambodian officials raided a illegal gambling facility over the weekend.
In Phnom Penh, officials swept a gambling venue in Tonle Bassac in the afternoon of September 17, arrested a number of suspects and seized gambling devices.
In Sen Sok district, the executive force raided an illegal gambling point at Josibiyako pub dawn on September 18 and arrested 12 people.
Officials also raided many other districts in the capital, including two cases in the Ampov Chbar, three cases in Russey Keo, 4 cases in Chroy Changva, 6 cases in Toul Kork and 8 cases in Kambol.
Cambodian officials announced they would continue to check illegal business establishments and warn of having strict legal actions with foreigners working illegally in this country.
Mr. Hun Sen previously warned that he would not hesitate to fired provincial, cities and local officials, as well as the police officers who neglected the responsibility.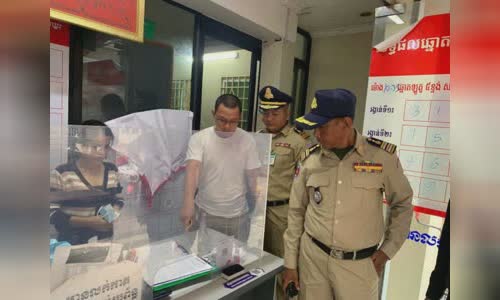 Police took testimony in an illegal casino base in Cambodia, on September 17.
Cambodia from the late 1990s started developing the casino industry, building many casinos in border towns and resorts such as Sihanoukville to attract foreign tourists, while banning citizens from participating
Sihanoukville becomes an attractive place for Chinese tourists who want to gamble, because this activity is illegal in China, except for Macau special zone.
These facilities have changed the appearance of Sihanoukville, but it is followed by online gambling activities, along with the penetration of criminal gangs that run human trafficking lines, forced labor to conduct activities.
The Cambodian Prime Minister requested to raid the illegal casinos in Cambodia, warning to dismiss officials who neglect their responsibilities.
The group of Vietnamese workers fled from Casino in Bavet town, Svay Rieng province, near Moc Bai border gate retained by the Cambodian authorities, on the afternoon of September 17.