China protested after Biden said the United States would intervene if Taiwan was attacked, calling for Washington to behave carefully.
There is only one China in the world, Taiwan is part of China and the Chinese People's Republic of China is China's only legal government, Chinese Foreign Ministry spokesman Mao Ninh speaking in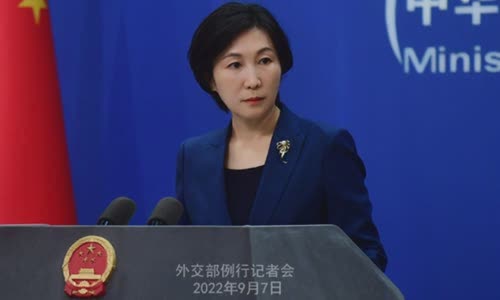 Ms. Mao said China reserved the right to use all necessary measures to respond to activities to split this water.
The Chinese Foreign Ministry spokesman urged the United States to behave carefully and accurately in related issues of Taiwan, warning the US without causing serious damage to bilateral and peaceful relations in the Taiwan Strait.
Chinese Foreign Ministry spokesman Mao Ninh at a press conference on September 7.
US President Joe Biden said on September 18 that the US force would protect Taiwan if the island was attacked.
The Taiwanese government has not yet commented.
The tension around Taiwan escalated after US House of Representatives Nancy Pelosi visited the island on August 2-8.
China always considers Taiwan as a waiting province and declares ready to use force if needed.
The US Senate Foreign Relations Committee on September 14, approving the Taiwan policy bill 2022, will allow the US to significantly increase military assistance for the island if passed.
China gives the opposition to the US relations that will be affected if it adopted the Taiwanese policy bill 2022.
The United States is said to be considering China's punishment options to curb the country in moves related to Taiwan.