The Ukrainian army declared that the soldiers crossed the Oskil river that flows through the Kharkov province and broke the defense of the Russian force.
The Ukrainian forces crossed the OSkil River and controlled the Ta Ngan area since yesterday, the strategic media center under the Ministry of Culture and Information Policy of Ukraine on September 18 announced, but has not published a specific position.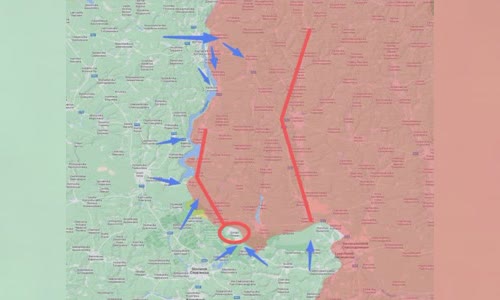 After the recent Ukrainian counterattack campaign, Russian forces withdrew from positions in Kharkov province and set up defense routes along the Oskil River, flowing from Russia into Ukraine in the North -South direction before pouring into the Seversky Donets.
However, the US -based War Research Institute (ISW) said that the Russian forces could be too weak to prevent Ukraine's next steps along the entire Oskil river.
The Russian side has not commented on the above information.
Ukraine's attacks along the Oskil River in Kharkov.
British military expert James Rushton said that after the Ukrainian forces, the bridge, passed the Oskil River successfully, as well as controlled the entire Kupiansk, the city was half located on the east bank of the Oskil River, any defensive route.
Kupiansk and Izyum are considered to be the largest and most valuable urban areas that Ukraine re -control in the counterattack campaign over the past weeks.
The British Ministry of Defense said that with breaking the defense along the Oskil River, the Ukrainian army is threatening Russia's last logistics center from the city of Belgorod on the other side of the border to the Donbass region, eastern Ukraine.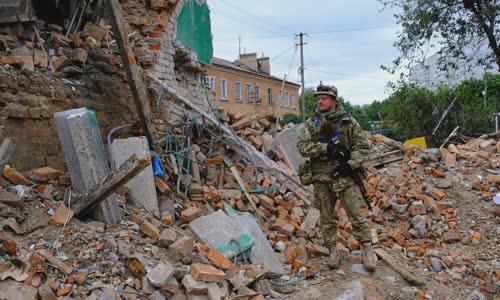 A Ukrainian soldier in Kharkov City, Kharkov Province on August 29.
The Oskil River is about 110 km northwest of the provincial city of Kharkov, the capital from the province, 75 km to the city and about 110 km northwest of Lugansk.
Russia's military campaign in Ukraine took place nearly 7 months.
ISW assessed that Ukraine's counterattack campaign in the Northeast has turned the situation to benefit them, but it cannot end the war.
Ukrainian President Zelensky confirmed that the country's counterattack campaign was not temporarily paused, but they were preparing to continue regaining the territory.
He said the Russian military is increasing the scale of missile attacks, expanding the target type to deal with Ukraine's counterattack.