The badminton player in northern Taiwan shook violently and collapsed while the 6.8 -degree earthquake attacked the island.
According to the Taiwan weather (CWB), at about 14h44 on September 18, the island suffered a 6.8 -degree earthquake with a depth of 7 km.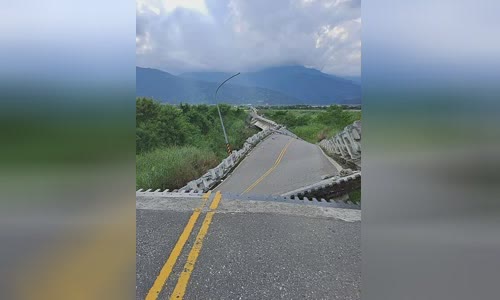 A 36 -year -old Zhang man was injured and torn his back.
This is a modal window.
Beginning of dialog window.
End of dialog window.
The video recorded the incident showing that a group of badminton players stopped and looked up at the ceiling when an earthquake occurred.
The leader Dao Trinh Van Xan went to the sports center to investigate the incident and requested to check the entire structure and quality of the building to prevent the same incident.
Taiwanese media today said the earthquake had killed one person, 146 injured and nearly 500 people were trapped in the eastern mountainous areas.
The bridge in Hoa Lien district collapsed in the earthquake on September 18.
The strong 7.2 -degree earthquake shook the southeastern island of Taiwan, causing US and Japan officials to warn the tsunami.