The shelling of the artillery is over and night the city of Kupyansk, where Ukraine regained more than a week ago, causing people here to evacuate.
Vehicles carrying Ukrainian households on September 18 left each other from Kupyansk, when Russian forces used artillery fire to seek to prevent Ukraine's counterattack in the northeast of the country.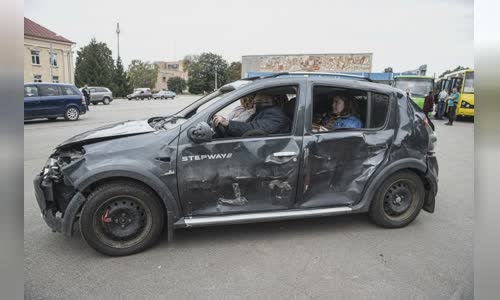 The people of Kupyansk said they were forced to leave because the bombardment of shelling around the city that Ukraine had just regained a week ago.
The lightweight counterattack campaign helped Ukraine re -control almost the entire Kharkov province, liberating at least 300 residential areas within a few days.
A Ukrainian family evacuated from Kupyansk to Shevchenkove by private car on September 17.
Kupyansk, the city has a strategic railway junction, is located on the banks of the Oskil River.
People in Kupyansk said they were asked to evacuate after hearing many loud bangs.
The Governor of Kharkov Oleh Syniehubov accused the artillery of a hospital in Strelechya village, killing 4 medical staff and two serious injuries.
Many buses on September 18 carried ordinary people from Kupyansk to the town of Shevchenkove, in addition to the range of Russian artillery.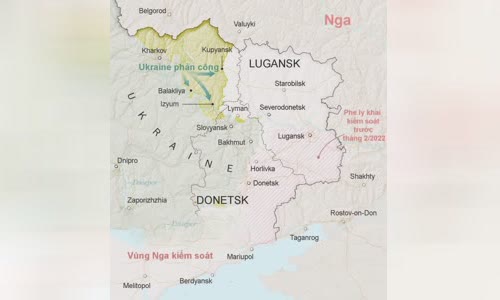 We sat in the tunnel for two days.
Ukraine's counterattack direction in Kharkov province.
The Ukrainian army recently opened a quick counterattack in Kharkov province, the Northeastern region of the country, announcing a re -control of 6,000 km2 of the territory since the beginning of September.
The US -based war -based research assessment assesses Ukraine turn the situation to benefit them, but the current counterattack cannot end the war.
Russian President Vladimir Putin on September 16 announced the battlefield of unchanged and the Russian army did not want to act in a hurry.
He said the Russian military is increasing the scale of missile attacks, expanding the target type to deal with Ukraine's counterattack.
The Russian Ministry of Defense announced the raid 5 headquarters of the Ukrainian army in the East and the South, and accused the opponent to artillery territorial.