The Chinese military blasting the dam in Luoyang, Ha Nam province to divert the flood flood in front of a dead threat after the record rain.
The dam was exploded on the night of 20/7 in Lac Duong City, as soon as the flood was seriously destroyed by Zhengzhou's capital of Ha Nam province.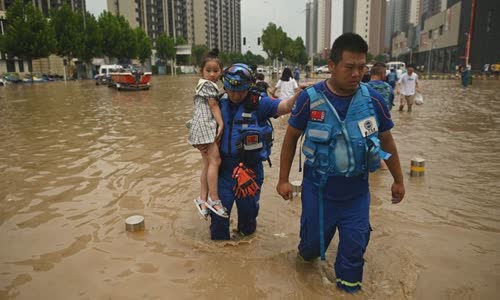 At least 33 people were killed in floods in Ha Nam, including 12 people stuck in the subway in Zhengzhou.
Rescue team members carrying a girl across the streets of flooding after heavy rain in Zhengzhou, Ha Nam province, China today.
Zhengzhou City government is trying to maintain the city's power and water when the province is preparing to face another heavy rain.
Flood effects also expanded when three million people in 877 districts of Ha Nam province had to relocate.
Ha Nam Province is located in the Central China Central region, stretching 4 main river basins, Hai Ha, Hoang Ha, Hoai Ha and Truong Giang.