Taliban spokesman told Russian media this force controls 90% of Afghan border, after attacks when foreign forces withdraw.
Border of Afghanistan with Tajikistan, Uzbekistan, Turkmenistan and Iran, equivalent to about 90% of the border, within our control, Zabihullah Mujahid, Taliban spokesman, told Russian news agency RIA Novosti today.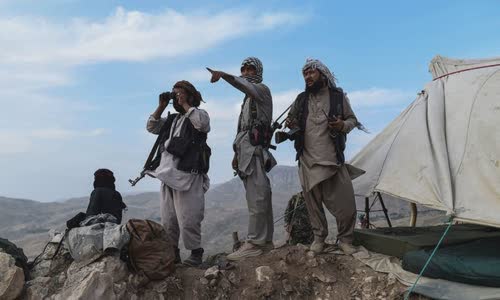 Afghanistan has not yet commented on this information.
Afghan militants guarded in a Taliban rebels in Charkint district, Balkh province on July 15.
The war in Afghanistan escalated, causing an increasing insecurity, after the coalition led by the US to complete the majority of the withdrawal process from the country.
General Mark Milley, Chairman of the US Joint Stockship Council, on July 21 acknowledged the strategic balance was tilting towards the Taliban.
The Afghan government accuses Taliban to destroy hundreds of government buildings in 29 of the 34 provinces, but the rebel group denies this.
US President Joe Biden closed the end of the US military campaign in Afghanistan on August 31, ending the 20-year war launched after Al-Qaeda's 11/9/2000 terrorist.
Russia is concerned that the war in Afghanistan can push refugees to Central Asia and stabilize the southern rib area of Russia.