China said that Japan's plan discharged more than one million tons of wastewater from the Fukushima nuclear power plant to the ocean "extremely irresponsible".
"This approach is extremely irresponsible, will seriously damage international community health and safety as well as the important benefits of neighboring countries," China's Ministry of Foreign Affairs today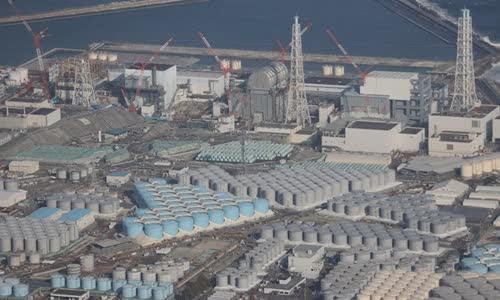 The statement was given only a few hours after Japanese Prime Minister Yoshihide Suga announced that the country approved the plan to discharge 1.25 million tons of water from the Fukushima nuclear power plant into the ocean.
Fukushima nuclear power plant and water tanks have been processed from above 14/2.
The Japanese government argues this plan safely because the water has been treated to remove all radioactive factors and will be diluted.
China argues that the ocean is "common property of mankind" and the treatment of nuclear wastewater "is not only a domestic problem of Japan."
The Chinese Ministry of Foreign Affairs spokesman was constantly called on Japan "responsible action" about draining water into the ocean.
"In order to protect the international community interests, as well as the safety and health of Chinese people, China has expressed serious concerns with the Japanese side through diplomatic channels," said Mr. Trieu to say December 12 /
The discharge of water from the Fukushima nuclear plant has not been able to start in at least two years, but causing many local fishermen communities, because they have spent many years to restore customers' trust into seafood
Korean Foreign Minister Chung Eui-Yong also expressed "regret about decisions that can directly or indirectly affect people's safety and environment in the future."