In the 1960s, Wally Funk passed NASA's astronaut tests, but it took decades to conquer the space.
In 1961, the female pilot Wally Funk wore a one -piece swimsuit and entered a black -like isolation tub.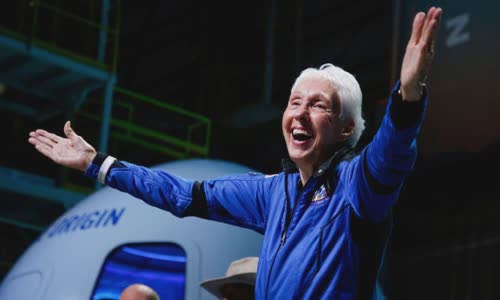 To convince NASA, Funk knew that she would have to hold longer than other astronauts.
Wally Funk returns after a quick flight into the space on the New Shepard missile of Blue Origin Company, founded by billionaire Jeff Bezos on July 20, 2021.
The researchers behind the test claimed that no one could withstand in a six -hour isolation tank.
Wally Funk broke the record.
Wally Funk full name is Mary Wallace Funk.
I went straight to the plane and tried to turn the nut, Funk said.
She climbed into the cockpit for her first flight lesson at 9 years old.
After graduation, Funk became the only flying coach at a US military base.
I did everything that people didn't think a girl could do, she said.
One day, while reading Life magazine, Funk caught an article about Jerrie Cobb, a female pilot now taking NASA's astronauts tests.
Funk devoured the article and knew that she had to participate in the Female Astronauts Training Department.
Funk did not wait for an invitation from the program.
Lovelace has designed NASA's astronauts and wants to find out if women can make a fierce astronaut better than men.
In 1961, Lovelace invited Funk, then only 22 years old, participated in the study.
The first test tests include X-rays, general health checks and a challenge that Funk has to go through is swallowing rubber tube long meters.
Funk did not complain half words.
A few months after passing the first round, Funk flew to Oklahoma to participate in the second round.
Wally Funk by a roller coaster in 1960. Photo: ATI.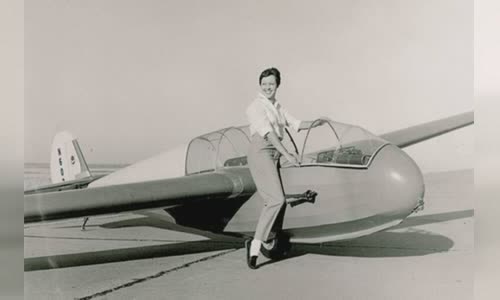 Funk and 12 other women have passed tests only for Southern astronauts built by NASA.
NASA did not accept women in his astronaut training program until 1978. When the American Space Agency announced a new policy, Funk was confident that he was not too old to be able to fly into space.
At the age of over 40, Funk registered to participate in the training program 4 times but were rejected by NASA.
This time, gender is not an obstacle to prevent Funk.
Funk decided to continue pursuing his career in the aviation industry.
She also continued to do flight guidance, training hundreds of students to control the aircraft.
In 1983, Funk witnessed Sally Ride the first American woman to fly into space.
Higher, faster, longer, that's my motto, Funk said.
Wally Funk has never given up his dream of flying into space.
Later, in July 2021, Jeff Bezos invited Funk, at that time 82 years old, joining him at the launch of the Blue Origin Space Company.
Bezos asked Funk what would she do when she stepped out of the module after fulfilling her dream of becoming a astronaut, Wally answered I would say 'It was the best thing that ever happened to me'.
I could not express all of them how wonderful I felt when Blue Origin chose to join this trip, Funk said in a video.
On July 20, 2021, Wally Funk departed from Earth in West Texas.
This is a modal window.
Beginning of dialog window.
End of dialog window.
More than 20 years ago, when Zoya Agarwal talked about the dream of conquering the sky, her mother cried, telling me to find a suitable guy to get married.
Zara Rutherford, 19, completed the journey through 5 continents, became the youngest pilot flying around the world alone.