Irish Geronimo, A flight attendant Cathay Pacific, lost more than $ 10,000 in the account after clicking on the link from the bank's importer message.
Midnight on June 10, while in a quarantine at a hotel in Lantau after flight from the US, Geronimo received a text message seemed to be sent from HSBC banks with content: a bar recipient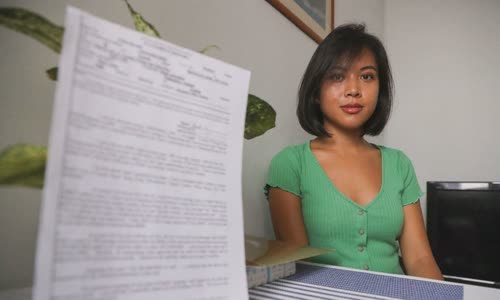 Irish Geronimo, 29, the victim of phishing game through the message.
The Filipino hostess of Cathay Pacific airline based in Hong Kong was very confused because it did not add any new payment recipients to have clicked on the link.
About 13h that day, HSBC announced the entire $ 83,000 Hong Kong (10,640 USD) savings in her account was transferred to a stranger through two online transactions.
I immediately called HSBC but it takes 20 minutes to communicate and it's too late, Geronimo said.
Bank employees said or unable to do anything, advised her to report police.
I was extremely angry but only cried alone in the hotel, the 29-year-old girl recalled.
Geronimo is one of many fraudulent victims in this way.
According to the Hong Kong Monetary, 111 bank customers were cheated $ 22 million in Hong Kong in the first half of 2021, while last year there was no case.
As of June 18, the police received 51 orders related to fraud via the bank forging site, with the amount of damage to $ 10 million in Hong Kong.
The Hong Kong monetary warns people carefully with any link sent from messages, keeping his password and online banking login information.
It was not until July 13, the new bank announced that the geronimo cheated who was the owner of another HSBC account.
I'm still shocked.
She only earned $ 12,000 per month by Covid-19, still paying a tuition from the time of the student, with the rent of 5,000 Hong Kong's $ 5,000 per month.
HSBC on July 15 said it was possible to advance to Geronimo the entire amount lost, but she had to repay when the scammers returned money or the court decided to refund her money.
This is good news for me, she said.