More than 20 years ago, when Zoya Agarwal talked about the dream of conquering the sky, her mother cried, telling me to find a suitable guy to get married.
I don't even have the right to think of bold ideas such as becoming a pilot, Agarwal confided at home on the outskirts of New Delhi, a few hours before the flight to New York in September.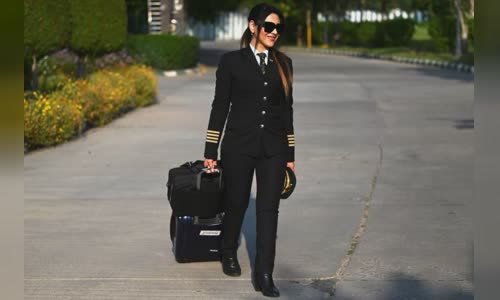 But I don't want to do anything of these.
Captain Zoya Agarwal left the house in Greater Noia to reach the airport on September 11.
Zoya Agarwal is considered the most famous female pilot in India.
In 2021, Agarwal was the Captain of San Francisco - Bangalore 17 hours with the first female crew, one of the longest commercial flights in the world.
In August, Agarwal was honored at the Hiller Aviation Museum in the US.
Agarwal said that it took many years for her to convince her parents, extremely conservative people, that she wanted to pursue a life further than the vision of a arranged marriage with a suitable guy.
My mother cried when I first told her the dream of becoming a pilot, Agarwal recalled.
She had to pay for her own tuition with a small amount of savings saved since childhood in piggy bank.
Agarwal's parents were impressed by her daughter's determination after many years of trying to stop.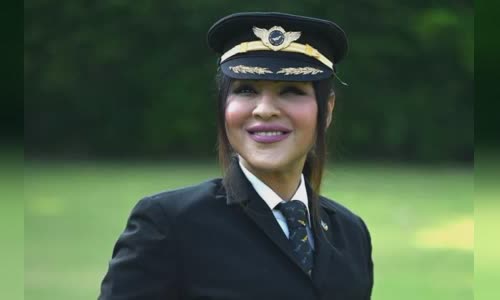 Zoya Agarwal at Greater Noiida on September 11.
Agarwal, a tattooed person born to fly on the shoulder blades, is one of the few female pilots in India when starting his career in 2004 at Air India National Airlines.
I always strive to double, Agarwal said, because I knew what I was doing was to open the future for women in the Indian aviation industry.
Those after Agarwal had a better way.
Local media think that the percentage of women in the pilot industry is highly policy of the airlines.
But Agarwal thinks that it is necessary to do more to bring the opportunity for women to desire to fly like her.
One day, she hopes to open a taxi service (small commercial aircraft used for short flights) to empower the female pilot directly.
Zara Rutherford, 19, completed the journey through 5 continents, became the youngest pilot flying around the world alone.
When landing at Seychelles in East Africa on October 6, 2019, Jessica Nabongo became the first black woman to go to 195 countries recognized by the United Nations.