The ex -wife of Amazon founder donated US $ 15 million to a non -governmental organization that supplies glasses for farmers in developing countries.
Ms. Mackenzie Scott, the 30th richest person in the world with a fortune of $ 30.9 billion according to Forbes's rankings, donated US $ 15 million to Visionspring to solve the vision issue for hundreds of millions of farmers of other countries.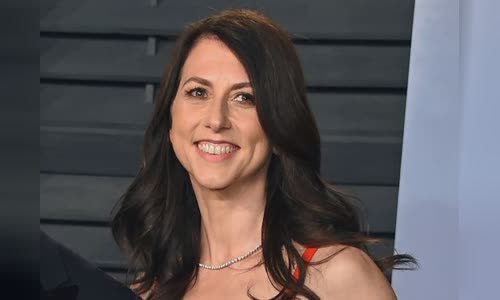 Mackenzie Scott participated in a party at Beverly Hills, California, March 4, 2018.
The donation was published on the world vision day 13/10, located in the initiative to supply glasses for hundreds of thousands of low -income people working in the tea, coffee, cocoa and crafts industry in India.
Visionspring said the campaign focused on their 70 million USD livelihoods could generate more than one billion USD new income for employees in the above industries by 2030, by helping them see everything clearly clearly things.
The gift from Ms. Scott shows the recognition that a simple pair of eyeglasses is enough to unlock the opportunity to bring income, education, safety and welfare to those who are vulnerable and poverty, Ella Gudwin
She said that thanks to the contributions of Ms. Scott, the program focused on livelihoods will last for many years, solving a big gap on visual care in the community of farmers and handicrafts in South Asia,
We need more charities with the Government, companies, non -governmental organizations to participate, to bring clear vision to everyone, Gudwin expressed.
The organization found that 65-85% of workers were supported with eyeglasses through the program that had never checked vision and first wearing glasses.
Workers who benefit the 700 -year -old technology immediately, Visionspring said.
Ms. Regina Rayson, 50 years old, wearing glasses provided by Visionspring during pollination for cocoa trees.
Mackenzie Scott received $ 38 billion in 2019 after divorce Jeff Bezos, founder of Amazon Group.
Mackenzie Scott, ex -wife of Amazon founder, filed a divorce for the second husband after less than two years of marriage.
Mackenzie Scott, ex -wife of the founder of Amazon Group, donated USD 436 million for Habitat for Humanity, non -governmental organization to build a charity house in the US.