Iran today accused US President Biden intervention in an internal work when speaking about the protest movement that took place a month in the country.
Iran's will was too strong at the intervention of a politician who was too tired of failure, the Foreign Ministry spokesman Iran Nasser Kanani wrote on Instagram.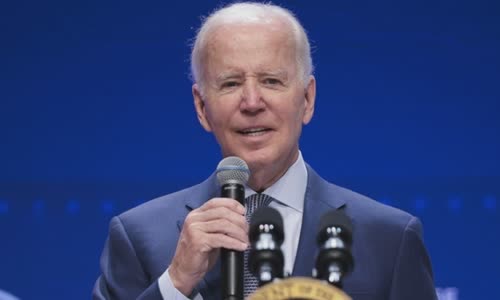 President Joe Biden said on October 14 that the United States side with citizens, the brave Iranian women when mentioning the protest movement broke out across the country since the death of Mahsa Amini, the girl.
What was awakened in Iran stunned me, he said.
US President Joe Biden during the Meeting of Hunger in Washington on September 28.
The United States on October 6 imposed sanctions on seven Iranian officials with allegations of suppressing the protest movement.
A fire yesterday happened at Evin prison in the capital Tehran, injuring 4 people and 61 injuries.
Authorities said that a prison worker was launched after a fight broke out among prisoners.
The video of Evin prison was broadcast on the state television a few hours after the fire showed the scene of firefighters who were checking a workshop with the burning roof.
Iran accused the United States of Human Rights, after President Biden said he would apply more sanctions on Tehran to involve Mahsa Amini's death.
The supreme leader Khamenei said that the US and Israel agitated instability in Iran, related to the protest after the death of Mahsa Amini.