The American Health and Hospitals race to find a short millions of Johnson & Johnson's doses of Vaccine Covid-19 will expire this month.
The US government in April decided to temporarily stop injecting the doses of Vaccine Covid-19 produced by Johnson & Johnson to assess the risk of rare coagulation in this vaccine.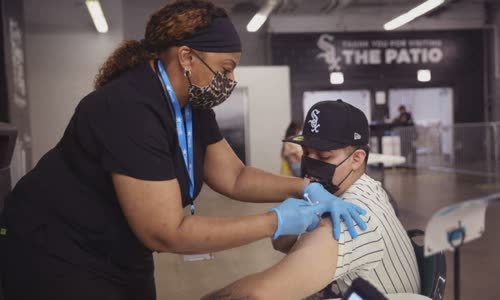 The Hospitals and the US Public Health Agency are quickly launching special programs to encourage J & J vaccination before they expire.
These efforts seem to be difficult to succeed due to the US vaccination campaign that are slowing down nationwide, while most states are also excess to have a lot of Vaccine Covid-19 about to expire of other pharmaceutical companies.
Health workers vaccine Covid-19 for people in Chicago, Illinois, on June 8.
According to the American Disease Control and Prevention Center (CDC), only over half of the 21.4 million j & J vaccine doses are used, much lower than the 83% ratio of Moderna or Pfizer.
Johnson & Johnson stores cold doses of Covid-19 vaccines before handing over to the government.
Local health agencies and hospital officials said that guidelines from state and CDC governments are destroying or not using the doses of Covid-19 vaccine expired.
The fact that Vaccine Covid-19 expires in the United States while many countries are desire to vaccinate will add pressure to the President Joe Biden administration in sharing excess vaccines.
Foreign Minister Antony Blinken on June 7 said the country would complete the sharing of 80 million doses of excess Vaccine Covid-19 for the world at the end of the following month.
More than half of Americans in the United States have adequate vaccines, but the vaccination target for 70% of the country's population before the National Day 4/7 sets out of President Biden is stalled right in front of the finish line.
Many surveys show that about one-third of Americans hesitated for vaccination because they want to observe the effect of the vaccine, while some people do not inject because the pandemic is gradually disappearing in the US.