Putin said Turkey was the most reliable path to transferring gas to the EU and proposed to set up a supplier center in this country.
Turkey has become the most reliable delivery path today, even to Europe.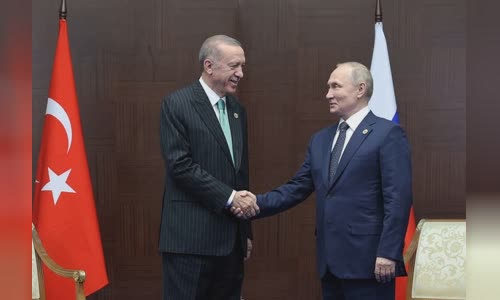 Accordingly, Russia can set up a gas center in Turkey by redirecting the supply of Nord Stream pipes under the Baltic Sea, which was damaged by previous month's explosions.
The operation of the center will be the foundation not only for the supply but also to specify the price, because valuation is a very important issue, Mr. Putin said.
Russian President Putin (right) met Turkish President Erdogan in Astana, Kazakhstan on October 13.
The gas price soared since Russia began the military campaign in Ukraine.
At the talks, President Erdogan said Ankara could cooperate with Moscow to identify low -income countries to export Russian cereals and fertilizer.
We are determined to strengthen and continue exporting cereals under the Istanbul agreement, as well as transferring Russian cereals and fertilizers to underdeveloped countries through Turkey, Erdogan said.
Mr. Erdogan also mentioned Russia's construction of Turkey's first nuclear power plant, which Ankara expected to inaugurate next year, and raised the idea of Russia to build a second nuclear power plant in Northern Turkey.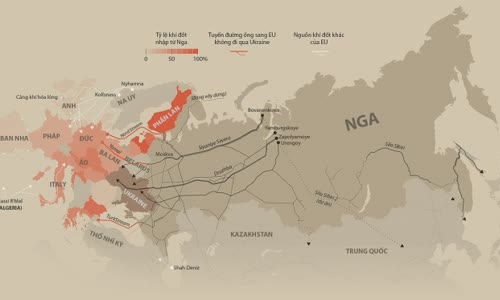 Turkey, a NATO member country, kept neutral during the Ukrainian conflict, maintained good relationships with Russia and Ukraine, and limited to participating in Western sanctions on Moscow.
Turkey has two negotiations between Russia and Ukraine twice, including a direct meeting in March between Russian Foreign Minister Sergei Lavrov and his Ukrainian counterpart Dmytro Kuleba.
In July, Ankara and the UN as an intermediary for a turning point with Moscow and Kiev.
Turkey also plays an important role in the largest prison exchange agreement between Russia and Ukraine, with more than 200 people being returned.
Russian gas transferred pipes for Europe.
Turkey is a NATO member, but strengthens trade relations with Russia to serve the national interests, despite the pressure from the West.
When the Turkish president threatened to prevent Swedish and Finland from joining NATO, Western officials were indignant but not surprising.