The Myanmar army was accused of charging $ 85 with families who wanted to find a relative body to kill in the suppression of security forces.
Myanmar activists group called "Bago University Student Association" on Facebook posted to Facebook that the military government was charging 120,000 kyat (85 USD) for families with loved ones in the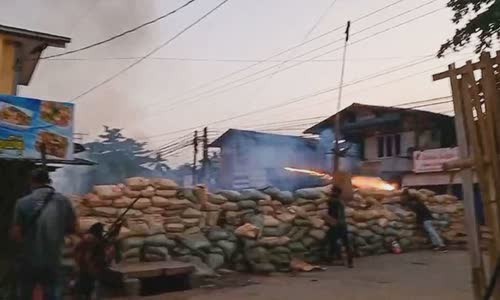 "It is true that you spend 120,000 kyat for each body in Bago. Bago University Student Association calls for everyone to help Bago", the group of activists written about the "Body Search" fee.
The military government has not commented on information.
The protester holds a homemade rifle, hiding behind the sand barrier in Bago town, Myanmar on April 9.
The Association to support political prisoners (AApp) on the same day said at least 82 protesters were killed in Bago on March 9, after "the security force raided the city".
A witness in Bago on April 11 said many residents fled to neighboring villages after the raid on April 9.
The Global New Light, of the Myanmar military government, while accusing the crowd of protests in Bago attacked the security forces first.
"Security forces have been attacked by riot in Bago streets. These people have used homemade guns, gasoline bombs, arrows, grenades and homemade shields to oppose security forces," Global New Light
According to AApp, since the breakdown protests against the coup in Myanmar, at least 700 people were killed and about 3,000 people were arrested.