Pakistan's Foreign Minister summoned US ambassador to protest President Joe Biden expressing doubts about Islamabad's nuclear program.
When speaking at the event of the Democratic Party Committee (DCCC) in California on October 13, President Biden said that Pakistan could be considered one of the most dangerous countries in the world for the country.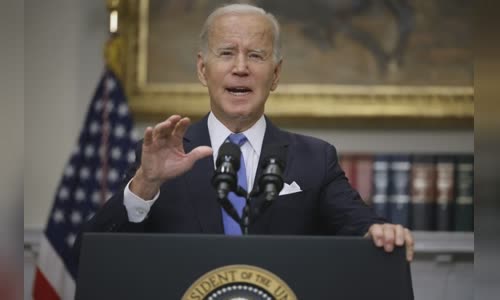 Pakistani Foreign Minister Bilawal Bhutto-Zardari today summoned the US Ambassador to Islamabad to express antagonists.
US President Joe Biden at the White House on September 30.
Bhutto -Zardari said that the decision to convene US ambassador would not negatively affect Pakistan - USA.
For all concerns about Pakistan's nuclear security and nuclear safety, we have met all international standards as prescribed by the International Atomic Energy Organization (IAEA), Foreign Minister Pakistan responded to the press conference.
Biden commented on Pakistan nuclear when referring to some national security concerns, including challenges from Russia and China.
The US -Pakistan relations show signs of improvement under the tenure of Prime Minister Pakistan Shehbaz Sharif.
The barrier between Washington and Islamabad for a long time is Afghanistan.
According to observers, Mr. Biden is concerned about Pakistan's chaotic nuclear arsenal may be partly due to the current political waves in South Asia.
Former Pakistani Prime Minister Shahid Khaqan Abbasi in 2017 confirmed that the country approached nuclear weapons in the early 1960s and was one of the first countries in Asia to develop a nuclear program.
The father of the Pakistan nuclear program is a scientist Qadeer Khan.
According to the Stockholm Peace Research Institute (SIPR) in Sweden, Pakistan owns about 100 - 120 nuclear weapons.
Former Secretary of State Mike Pompeo said that President Biden was lacking caution when issued a warning of Russia could use nuclear weapons last week.
When Ukraine tensions escalate with new developments, Mr. Biden's headache is calculating how to react if Russian nuclear warnings come true.