Pakistangi four floodwaters, hundreds of temporary tents on the banks of Saifullah Magsi in Balchistan province, the only high land they found in the region.
They had to evacuate from Jaffarabad district, poor Balochistan province, when the area was heavily influenced by the constant floods in June, killing more than 1,000 people nationwide.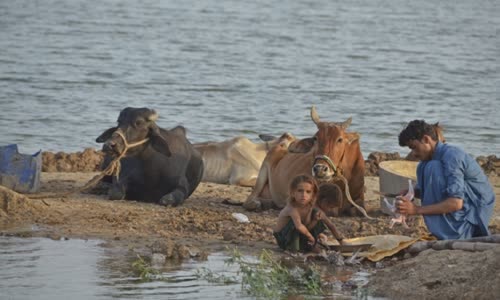 Pakistan Shehbaz Sharif when visiting Jaffarabad district on August 28 was informed that at least 75% of Balochistan, the province covered about half of Pakistan, was completely affected or partly due to floods.
Prime Minister Sharif said he had never witnessed such a flood in his life, and called on the international community to help.
People and cattle among flood waters in Jaffarabad, Balochistan province, Pakistan, on August 28.
Among the temporary tents on the banks of Saifullah Magsi canal, Jamali, 32, a student from Islamabad.
We arrange luggage, bring valuable items and go to the tractor to leave when the flood rises about 1.2 meters.
The student said that people still went to the surrounding areas, but some roads were later destroyed or completely flooded by floodwaters.
Jamali on the road was submerged by floodwaters in Pakistan.
Balochistan is also a poor province with the worst infrastructure and communications in Pakistan, making the flooding consequences here more and more difficult.
Jamali said that the flood this year was worse than the 2010 flood.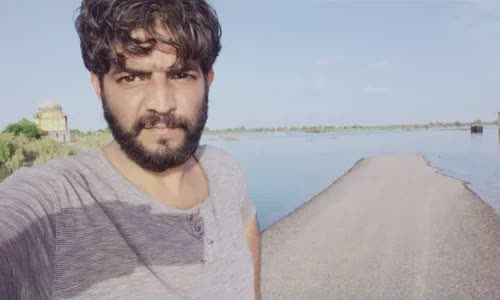 People have rebuilt houses after the flood in 2010. Now all are submerged in the water, the houses covered with earth are also destroyed.
Local media on August 28 said more than 83,000 pets died from the influence of floods in just 24 hours earlier.
On the other side of the canal, through a bridge, Sindh province, where it could suffer more floods in the coming days, when the Indus river water rises to the southern source.
Nizamuddin, 65, a retired police officer, lost his house after the flood and was also hiding in a temporary tent on the banks of the canal.
We are in need of medicine, dry food, tents and medical supplies.
An unnamed official said that some areas in Balchistan province were isolated due to heavy rain and are facing food shortages.
Heavy rains continuously from the beginning of June caused heavy floods across Pakistan, killing more than 1,000 people, tens of millions of people affected.
Pakistan is calling for more support from the world after the floods sweep the country since June, killing more than 1,000 people.