Russia accused Ukraine from deploying the UAV attacking Zaporizhzhia nuclear factory, adding that a plane was shot down on the spot.
The Ukrainian army deployed a drone (UAV) to attack Zaporizhzhia nuclear power plant on August 28.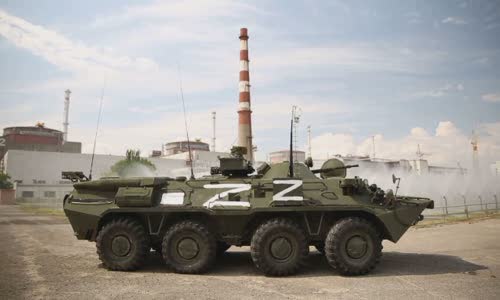 The Russian military said there was no serious damage to the infrastructure at the Zaporizhzhia factory and the level of radiation here was still normal, and accused the Ukraine armed forces that had shot 8 large artillery shells towards the side.
The Ukrainian Defense Ministry has not commented on information.
Russian armored vehicle patrolled outside the Zaporizhzhia factory on August 24.
The Russian force controlled the Zaporizhzhia factory in southern Ukraine since March, but the facility was still operated by Ukrainian technical staff.
Many recent shelling around the Zaporizhzhia factory area raised concerns that the nuclear incident similar to the chernobyl disaster in 1986. Russia and Ukraine accused each other causing these attacks.
Ukraine on August 27 warned the risk of radioactive leaks and fire after attacks against Zaporizhzhia factory.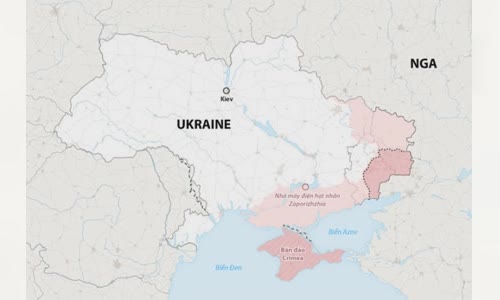 The Russian Ambassador to the United Nations Vasily Nebenzya last week accused Ukraine forces to shell the factory, increasing the risk of nuclear disaster.
Location of Zaporizhzhia nuclear power plant in southern Ukraine.
The General Director of the International Atomic Energy Agency (IAEA) Rafael Grossi today announced that the delegation led by him was on his way to Zaporizhzhia factory and is expected to be present at this location at the weekend.
Russian President Vladimir Putin agreed to let an independent IAE's inspicator group go to Zaporizhzhia factory to Ukraine.
The three satellite photos show the fire in the southern region of Zaporizhzhia nuclear power plant, as well as dust columns from the northern ash pit.
President Zelensky said Ukraine has avoided disaster thanks to the emergency generation system at the nuclear factory that Russia is controlling.