The special envoy of Kozak at the end of February told Putin that he reached an agreement for Ukraine to not join NATO, but the Russian president reut, according to Reuters.
Reuters today quoted three sources close to the Russian leadership, said the Deputy Chief of Electricity Office Kremlin Dmitry Kozak, the Russian specialist on the Ukrainian issue, once told President Vladimir Putin that he had reached a temporary agreement.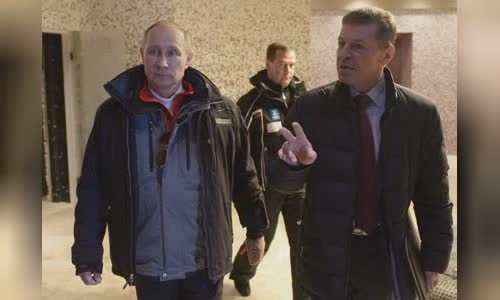 Kozak, who is originally from Ukraine, presented to President Putin that the agreement that Mr. Dat has eliminated the necessity of a large -scale military campaign in this country.
Russian President Vladimir Putin (left) and Deputy Prime Minister Dmitry Kozak in Sochi City, January 3, 2014.
Two of the three sources said the effort to complete the agreement was conducted immediately after Russia launched a special military campaign in Ukraine on February 24.
However, these people said President Putin claimed concessions from Ukraine in the agreement by Kozak was not enough, making the proposal not become a reality.
Mr. Kozak did not respond to comments on information, while the Kremlin spokesman Dmitry Peskov said that the information that the world's leading news agency was based in the UK was incorrect.
Mykhailo Podolyak, an adviser of the President of Ukraine, said that Russia had taken advantage of negotiations as a camouflage to prepare for a military campaign, but did not answer questions about the peace agreement with Kozak.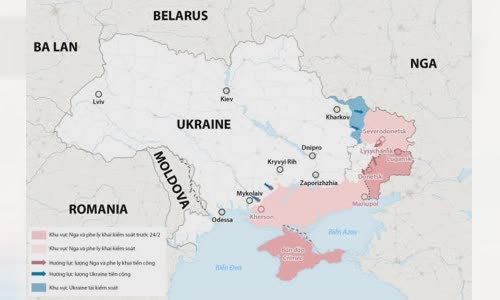 Prior to the Ukrainian war, Putin repeatedly accused NATO forces closer to the Russian border.
Kozak, 63 years old, is a loyal official to Putin since working at the office of St.
After 6 months of war, Kozak still assumed the position of Deputy Chief of the Kremlin Office, but no longer handled Ukraine -related issues, according to 6 other sources of Reuters.
The Ukrainian battlefield is after more than 6 months of war.
President Putin, when he talked to his Turkish counterpart Erdogan, raised some of Russia's requirements to reach a peace agreement with Ukraine.
Under the hot weather of 50 degrees Celsius in the dead valley, David Kelleher collapsed near the car with a piece of paper out of gas, becoming an indirect victim of a conflict 9,000 km away.