Iran National Petroleum Company and Gazprom Group signed an $ 40 billion cooperation agreement to support energy development.
The agreement between the Iran National Petroleum Company (Nioc) and Russian Gapzrom gas group was signed during the online ceremony today, on the day of President Vladimir Putin to Tehran attending the summit with the Iran and Earth -level people.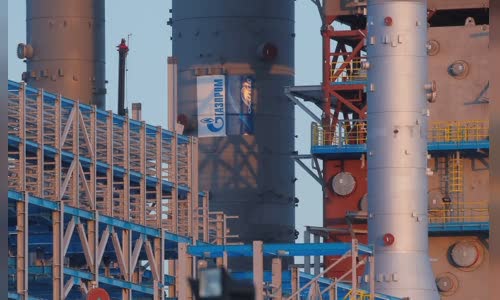 Under the agreement, Gazprom will help Nioc develop Kish and North Pars gas fields, along with 6 other oil fields, according to the Iranian SHANA news site.
Iran is the country with the second largest gas reserves in the world after Russia, but US sanctions have hindered the country from approaching technology and developing gas export industry.
Gazprom's Siberian energy factory, a place where gas treatment is exploited in the Far East of Russia, in November 2019.
Putin's visit to Iran is attracting a lot of attention, in the context of Ukraine conflict has a strong impact on the global energy market, pushing prices up, contributing to increasing inflation in many countries.
Mohammadrez Poinbrahimi, head of the Iranian National Assembly Economic Committee, told IrNA news agency that during a trip, Putin would also find a way to improve economic relations between Russia and Iran, the two countries are suffering from the other countries.
Meanwhile, European countries are concerned that Russia can completely cut the supply of gas to the area after the maintenance of Nord Stream 1 gas pipes is completed.
After the Gazprom Group announced that it was impossible to guarantee the supply of gas to Europe as a force majeure situation, the European Commission warned that Russia may not relax the Nord Stream 1 pipe as planned and forced Chau Chau.
European countries race to find solutions to ensure the supply of energy, when faced with the risk of lack of gas in the cold winter.
When the leadership of the three European countries visited Kiev, President Putin also issued a message: the supply of gas to the continent is dependent on Russia.