America A man in Virginia poured 80,000 coins, equivalent to 800 USD, the benefit of daughter into his old wife's home.
The strange action of the man happened from May 21, just in front of his ex-wife's house in the state of Virginia, USA, and was shared with Avery Sanford daughter with recent communications.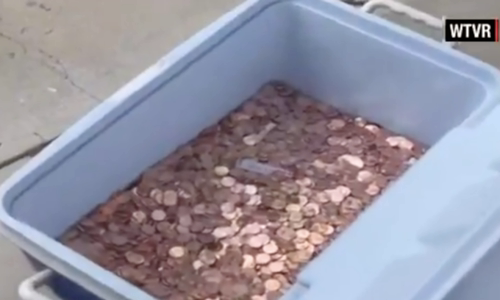 At that time my mother came out and asked 'Who was pouring anything into my home yard.'
According to the 18-year-old, after the odd action of the father, family and her friends picked up 80,000 coins and donated them to the Local Safe Harbor Shelter Charity.
The 80,000 coin container of the man was spread in front of his ex-wife's house in Virginia, USA, on May 21.
They have been able to turn negative experience into a positive experience.
Sanford shared his father's heartless action that made her really hurt, but she was also happy that there could be a contribution to the community.